Veterans' Luncheon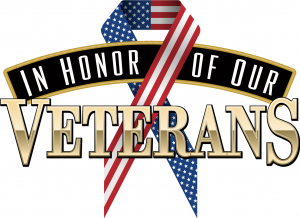 The Veterans' Luncheon is a monthly event hosted by the St. Thomas Outreach Committee.
The event is partially funded by a grant from the Episcopal Diocese of Ohio. It is open to veterans and spouses.
All luncheons are held in Harkess Hall at St. Thomas Episcopal Church.
Typical luncheon schedule:
11:00 am Meet and Greet

11:30 am Luncheon

12:00 pm Speaker presentation
We typically meet on the last Friday of each month. Please call the church office at 440-234-5241 to confirm.
Upcoming Dates