Christmas Service Times
Christmas Eve
5:30 pm Family Eucharist
10:00 pm Choral Eucharist
(Carols at 9:45 pm)
Christmas Day
10:00 am Rite II Holy Eucharist
ADVENT SCHEDULE 2018
 GREENING OF THE CHURCH
If you are able, please stay after the 10:30 am service on December 16th
Help decorate the sanctuary and church for Christmas.
See Anita Cooper for more details or to volunteer.
CHRISTMAS SERVICE TIMES
Christmas Eve
Monday, December 24 at 5:30 pm & 10:00 pm
Christmas Day
Tuesday, December 25 at 10:00 am
FAMILY CHRISTMAS TREE
The Family Christmas Tree is returning this year!
It will be put up December 15th. The ornaments that are stored each year will be on the tree.
Years past have brought family, memorial, pet and ministry ornaments.
If you have missed any of the years, please include them this year.
There is lots of room on the tree for your beautiful ornaments.
This year's theme is going to be our beloved parents (those we are blessed to still have with us or those gone before);
tags will be available for labeling ornaments.
Please contact Anita Cooper at 330-635-3752 if you have any questions.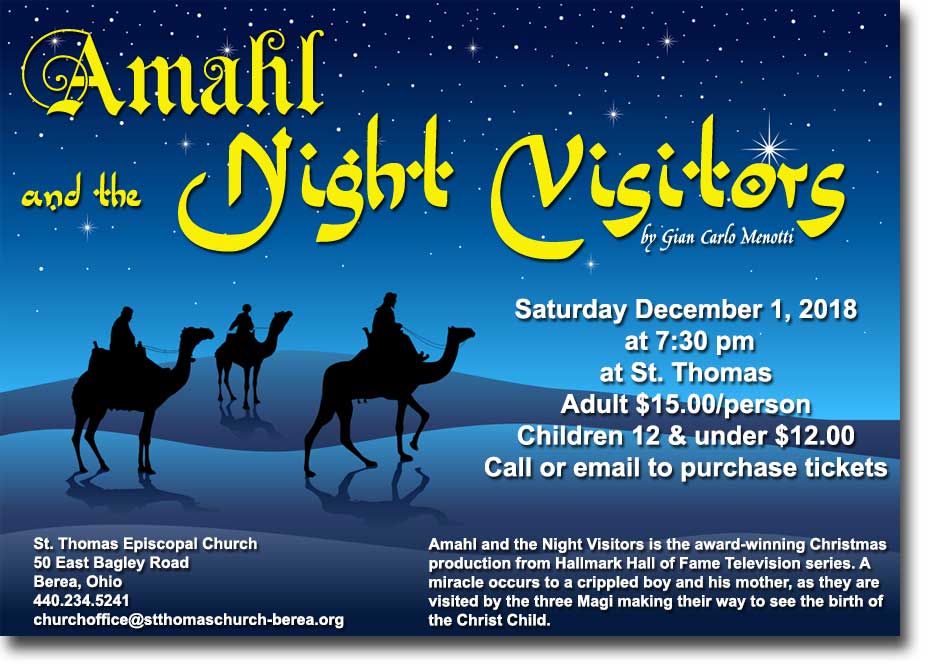 Our Vision Statement
St. Thomas Episcopal Church is a faith community that expresses our love and relationship with Jesus Christ within our church and in the world. We gather to grow more deeply in our faith, to share God's word in Holy Scripture, to love more deeply in our families and communities, and to make a difference in our world to the glory of God.
To that end, St. Thomas offers a variety of ministries and encourages all members to participate in any way they can. We strive to be good stewards of all the gifts we are given. We form ourselves in the love of Jesus Christ by providing educational opportunities for all ages, with special attention to our youth and young adults. We are actively building outreach ministries to serve those in need. We welcome everyone, regardless of age, gender, race, economic background or sexual orientation. We are committed to transforming and growing our community to be a balanced and holy place.
We will live into this vision and recognize that we do all things with God's help and to God's glory.
A Loving Church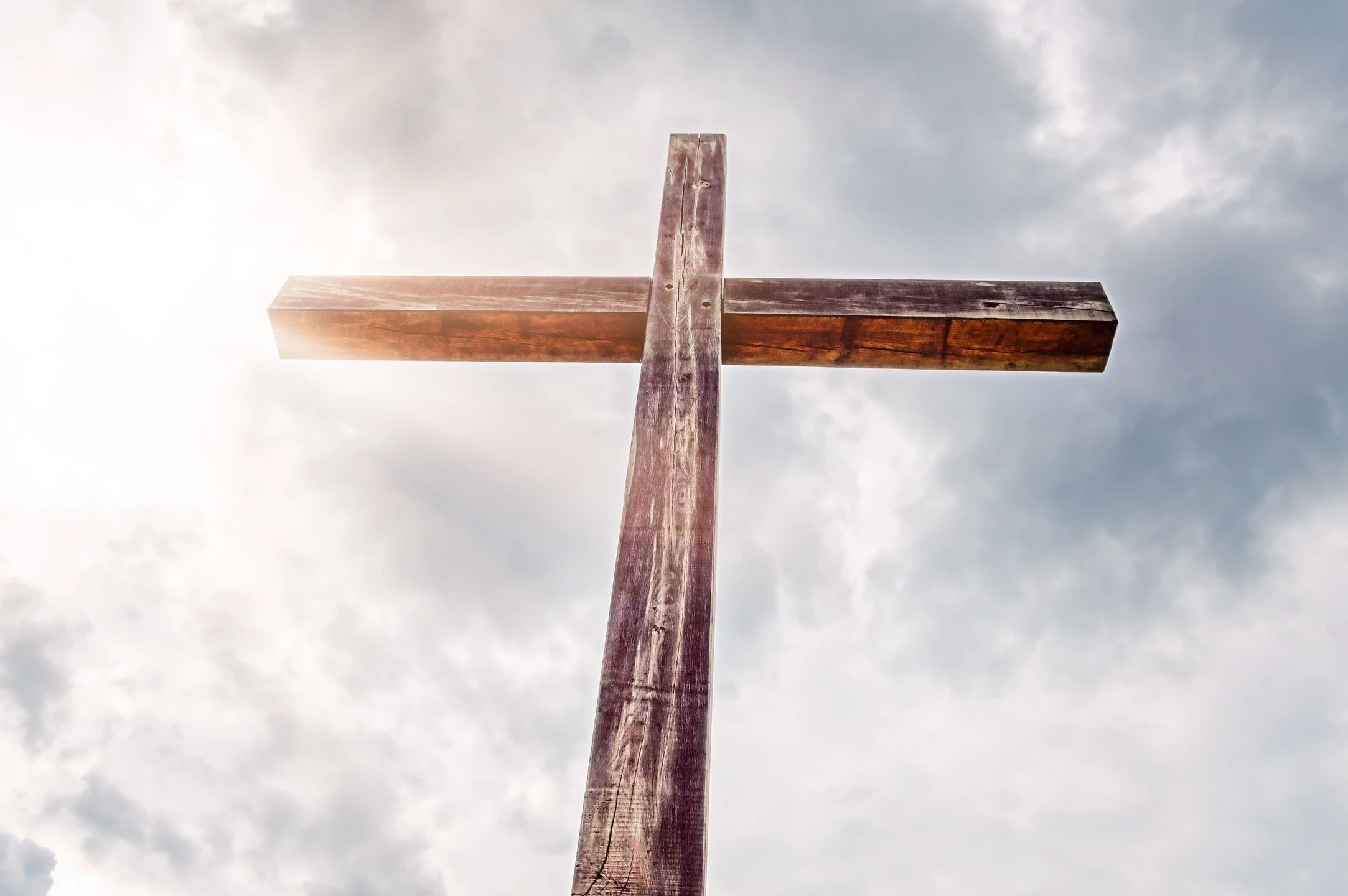 For over 150 years, St. Thomas Episcopal Church has been doing God's work. We encourage you to visit the various areas of our website to learn more about who we are and what we do. We invite you to view our worship schedule, the descriptions of our ministries, and our events.
We invite you to come and worship with us the next time you are in the area. Our chapel is an Ohio registered historical landmark. Our church is modern and inspiring. Our congregation is active and friendly.
We are child-friendly
We expect younger children to fuss and fidget a little, so we hope you will keep them with you. If you prefer, a "cry room" is available upstairs over the rear of the Church.
We are Bible-based
We recognize the Bible as the record of God's loving action in human life during ancient times and as the starting point for looking at God's action in human life today; while we teach it as the basis for Christian faith, we encourage everyone to find their own living relationship with the God of their understanding.
Help Us…
Help us take care of the ones who need our help…