11th Sunday after Pentecost
August 25, 2019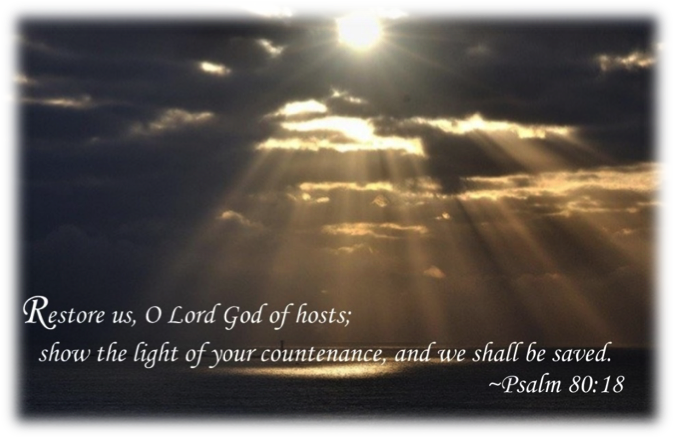 Welcome Visitors!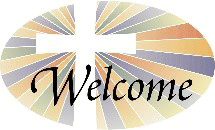 If you are new to St. Thomas, we want to extend a special welcome to you, and an invitation to stop at our Welcome Center table in the hallway after the service.  We want to greet you and share some special gifts with you.  We are glad to have you with us, and we trust you will return.  God bless!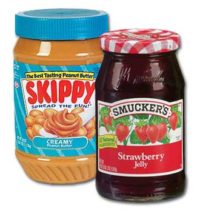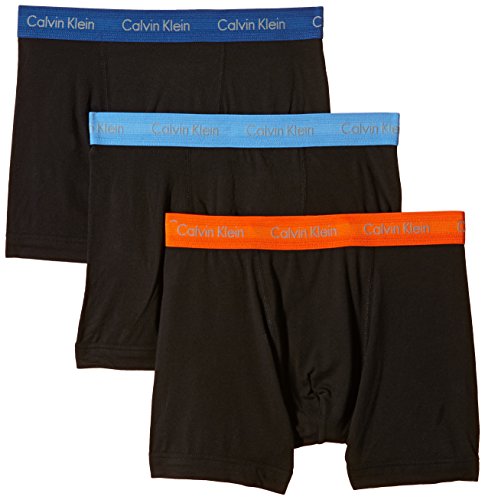 August Outreach
This month, the Outreach Committee will be collecting peanut butter & jelly to donate to Church Street Ministries and underwear (men's & women's sizes) for the Veterans.  Please place donations in the appropriate collection bins in the hallway.
GOOD LUCK GINNY – On August 30, we bade farewell to Ginny Kubiak, our faithful parish administrator of nine years. Recognizing that her change of career was the best move for both herself and her family, we are nonetheless very sad about this development. We wish her well and hold her in our prayers as she transitions to her new position at Jennings Healthcare in Brecksville. Ginny has been an indispensable part of life at St. Thomas and her departure will bring many changes, especially as we continue our search for a new administrator.
During this transitional period, the church office will be open three mornings a week (Tuesday, Wednesday, and Thursday). Volunteers will be needed to answer phones and be a presence at the front desk on those days. Please see Fr. Dave if you are interested helping out in this capacity.
Also, the bulletin is being reformatted in order to facilitate a less time intensive and simpler preparation. You will notice that we will be more dependent on physical copies of the Book of Common Prayer and hymnals found in every pew. Fr. Dave will be intentional about reading out page numbers as we adjust to the new bulletin format. The new bulletins will also reduce our printing costs as well as our waste of natural resources.
Many of the responsibilities (e.g. making posters, sign-up sheets, bulletin board displays, etc.) that were previously delegated to Ginny will need to be assumed by the leaders of our individual ministries at this time in consultation with Fr. Dave as the Rector. Responsibility for maintaining the church's event calendar will also fall to me, as the Rector. This means that no event can or will be scheduled without direct communication with Fr. Dave first.
Likewise, all communications to the church office will being going directly to the Rector so please be patient with the response time to e-mail communications as his daily administrative workload is now significantly greater. In the event of an emergency or a communication that requires an immediate response, please call his cell phone (440-305-0264) rather than the church office.
Finally, please keep this parish community in your prayers as we search for a new administrator and adapt to our present situation.
FAREWELL LUNCHEON – Everyone please join in a farewell celebration for our Ginny Kubiak.   There will be a luncheon in honor of Ginny on Sunday, September 8th, at 12 noon in Harkess Hall.   Roasted chicken, drinks and dessert will be supplied.  please bring your favorite dish to share.   We will also be taking up a collection to purchase a gift for Ginny.   Please see Anita Cooper, Etta Scheu or Ellen Herron.
CANDIDATE FORUM – St. Thomas will be hosting a Candidate Forum at 2 pm on Saturday, September 14, to provide an opportunity for candidates in Berea to present their views to Berea voters. We engaged in this type of outreach back in 2007 and it seemed a good time to do it again. STEC members can get involved in several ways. Those of you who live in Berea are encouraged to attend the Forum. If you live elsewhere, you could volunteer to be greeters or hall monitors; you could donate cookies or help in the kitchen. For other volunteer opportunities or further information, please consult the August 16th email sent out by the church office or talk to Marcy Molmen or Linda Kinsey.
WANTED: YOUR FAVORITE COOKIE RECIPE – The ECW is in the planning stages of a cookie and soup fundraiser to be held on Saturday, December 7 from 10:00 am until 2:00 pm. We are looking for cookie recipes that will be baked and sold during this fundraiser. A panel of judges will select about 12 from the recipes received and those chosen will have their name along with their recipe printed in a cookie cookbook that will be sold at the fundraiser. Please email your favorite cookie recipe to the church at: churchoffice@stthomaschurch-berea.org. All entries must be submitted to the church office by September 1. Please speak with Etta Scheu if you can volunteer your time to help at this event.
VETERANS' MEET AND GREET – The upcoming lunch will be on Friday, August 30, with gathering and conversation at 11:00 and lunch at 11:30.  The lunch will include chicken salad, vegetable, bread, chips, cookies and beverages.  We welcome all veterans and spouses. We are asking for donations of cookies at this lunch, if you can provide some cookies, please add your name to the sign-up sheet on the office window.
CHOIR POTLUCK DINNER AND REHEARSAL – The first choir rehearsal of the season is on Thursday, September 5 at 7:30 pm. A welcome-back potluck will precede rehearsal at 6:30 pm in Harkess Hall. Please bring a dish to share and a joyful voice. New members welcome!! Please see Kira Seaton if you have any questions, or to inquire about joining the choir!
TRUNK OR TREAT – On Sunday, October 27 from 2:00 pm until 4:00 pm, St. Thomas along with the Berea UMC are holding a trunk or treat event at both churches. WE NEED VOLUNTEERS TO PASS OUT CANDY! YOU CAN DECORATE THE TRUNK OF YOUR CAR IF YOU WISH, OR YOU CAN SIT IN A LAWN CHAIR IN THE PARKING LOT AND PASS OUT CANDY, NO CAR OR DECORATING NECESSARY, JUST COME JOIN THE FUN! We need your help to make this event a success. This is a great opportunity for our parish to grow and a safe, fun event for local families! A sign-up sheet is on the office window. Contact Anita Cooper at 330-635-3752 for more information.
WHITE SHEETS NEEDED – Need a reason to clean out your linen closet? Well we have one for you! Anita Cooper is looking for white sheets for a project she is doing for the trunk or treat event on October 27. Please contact Anita if you have a sheet she can use.
BAPTISM INVITATION – All are invited to join Fr. Dave and Lorrin Radzik for the baptism of their daughter, Sophia Grace Radzik, on Sunday, September 29 at 3 pm at Rockport United Methodist Church, 3301 Wooster Rd, Rocky River. The Bishop Tracy Smith Malone will preside, and a reception will follow.
FALL SERVICE TIMES – We will move back to our regular Sunday service schedule in the main church on September 8. Our worship times will be Saturday: 5:30 pm Contemporary Worship, Sunday: 8:00 am Rite I Holy Eucharist; 10:30 am Rite II Holy Eucharist. Our Sunday school program will begin at this time also.
MISSION AND MEAL EVENT AT UMC – The St. Thomas ECW will once again be participating in the Mission and Meal Event at the Berea UMC on Saturday, November 2 from 11:00 am until 4:00 pm. This event was a major fundraising endeavor for the ECW last year. We are in need of donations of crafts and bakery to sell at this year's event, volunteers to work in shifts selling items at our tables and help with set-up and clean-up. Please contact Etta Scheu at 216-433-0221 for additional information. Sign-up sheets are posted on the office window.
RECTOR'S FORUM – We will be resuming the Rector's Forum at 9:10 AM on Sunday, October 6th. This year we will be exploring the riches of Episcopal/Anglican Christianity through a careful reading of Forward Movement's new book Walking in Love: Episcopal Beliefs and Practices by Scott Gunn and Melody Wilson Shobe. This insightful book offers a comprehensive overview of the Christian faith as it has been received in the Episcopal Church and in the wider Anglican Communion. It is also a joy to read and offers something for everyone, from cradle Episcopalians to newcomers to our tradition. Over the next year, we will discuss the full breadth of what it means to practice Christianity as an Episcopalian, from what we believe about Jesus to the how and whys of Episcopal worship. This is a perfect opportunity for us delve deeper into our faith and claim it as mature believers. I am very much looking forward to this time together and hope you will join us for these important conversations. The text we will be using is available for $15.36 on Amazon.com. Per usual, the office will have some copies available for purchase for those who are unable purchase the books online. Likewise, copies are available free of charge through the Rector's Discretionary Fund for those who are unable to afford the text. It's our hope that every who wants to participate may be able to do so.