5th Sunday after Pentecost
June 24, 2018
Welcome Visitors!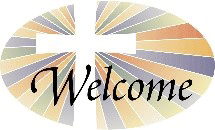 If you are new to St. Thomas, we want to extend a special welcome to you, and an invitation to stop at our Welcome Center table in the hallway after the service.  We want to greet you and share some special gifts with you.  We are glad to have you with us, and we trust you will return.  God bless!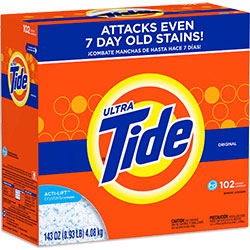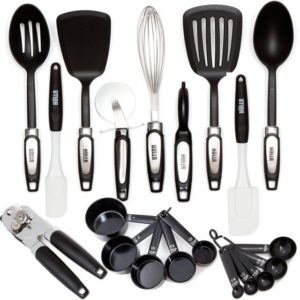 May Outreach
During the month of June, the Outreach Committee will be collecting powdered laundry detergent to donate to Church Street Ministries and kitchen utensils for the Veterans.  Please place donations in the appropriate collection bins in the hallway.
TIME CHANGE – The Feast Day Service of the Nativity of St. John the Baptist on Monday, June 25, will be at 7:00 pm instead of the regular 6:00 pm time. The time change is for this service only, all others will remain at 6:00 pm. 

SUMMER LUNCH PROGRAM – St. Thomas is once again participating in the Feed the Kids Summer Lunch Program along with other Berea churches. St. Thomas' week to pack and distribute lunches is the week of JUNE 25 – 29. Help is needed at 10 AM to pack the lunches, and volunteers are needed from 11:30 AM – 1 PM to pick up lunches from St. Thomas and distribute them at People's Community Church and Saint Mary's Catholic Church. A sign-up sheet is on the office window. Donations of peanut butter and jelly would be happily accepted! Please leave your donations on the marked table in the hallway. Any questions should be directed to Laura Gaba at (440) 897-0089 or lgaba@att.net.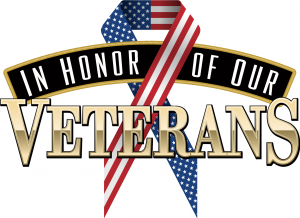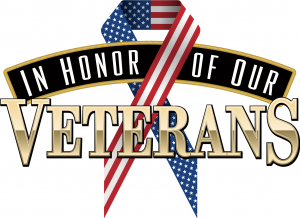 VETERANS' MEET AND GREET LUNCH – Our next lunch is on Friday, June 29th, at 11:00 am. We will have a guest speaker from the Cuyahoga County Veterans Service Commission and we will be serving sloppy joes, chips, coleslaw and cookies and we are asking parishioners to donate COOKIES for our dessert. This is an opportunity for parishioners to become involved in this very worthwhile and growing program. Please see the sign-up sheet on the office window to make your donation.
ALL-AMERICAN PICNIC – On Tuesday, July 3, at 5:00 pm in the St. Thomas parking lot! Hot dogs with all the fixings will be provided. Please bring a dish to share and join in the fun and fellowship. After the cookout, we will distribute bottled water and greet the participants in the Berea Grindstone Parade. A sign-up sheet is on the office window. Any questions, please contact Anita Cooper at 330-635-3752 or Tim Cooper at 440-724-1290.
ALL-AMERICAN WREATH RAFFLE – To help off-set the cost of the water purchased to distribute at the All-American Picnic, Anita Cooper has generously hand-made 2 wreaths to be raffled off. Tickets are $1 each or 6 for $5. The drawing will be held at the picnic on July 3 (winner need not be present). Please see Tim or Anita Cooper for tickets.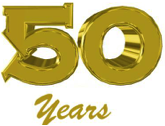 50-YEAR MEMBER RECOGNITION – Did you join St. Thomas in 1968 or prior? We will recognize all our 50-year and plus members during services July 14 & 15. Please call Ginny, in the church office, at 440-234-5241 to add your name to the list or drop us an e-mail at churchoffice@stthomaschuch-berea.org.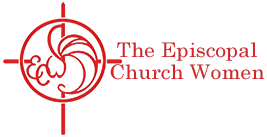 ECW LADIES OUTING – All ladies of St. Thomas are invited to an outing to view a collection of Katharine Hepburn costumes from stage and screen, 1939 – 1981, at the Kent State University Museum. The St. Thomas ECW will visit the museum on Saturday, August 4, 2018. We will carpool from the church parking lot (leaving at 10 a.m.), enjoy the exhibit, and then have lunch near or on the KSU campus.  Admission to the museum is $5 for adults and $4 for seniors. If there are at least 10 in our group, the museum will provide a docent. More information will follow. In the meantime, please indicate your interest by adding your name to the sign-up sheet. Questions? Call Ellen Herron @ 440-238-2803.
MISS JULIA'S SOUTHERN TEA – The ECW will be hosting its first Southern Tea on Saturday, August 11, 2018 at 1:00 p.m. Seating is limited to the first 48 ladies to make a reservation. Your help will be needed if this is to be a success. No place settings will be required as we will use the church's clear plates & water glasses. Servers will be needed, so don your fanciest southern hat & parasol to help this be the first of many 'Southern Teas' to come. To make your reservation, please contact Rosalie Ferline at 216-401-0729.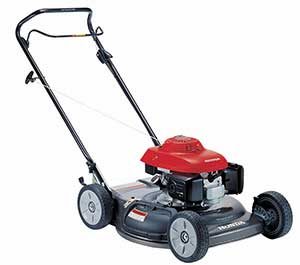 LANDSCAPING – A map of the beds that need watching and a sign-up sheet for mowing are posted on the office window. If you have any questions, please contact Anita Cooper at 330-635-3752 or Tim Cooper at 440-724-1290. Anita will not be able to work in the flower beds or mow this season due to her recent surgery; she has strict orders from her physician! Many thanks to those who have signed up to help.  We desperately need others in the parish to step up and help with the landscaping this season!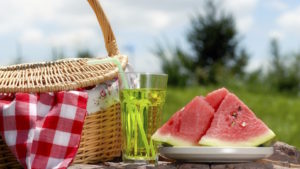 PARISH PICNIC AND OUTDOOR WORSHIP SERVICE – Our picnic will be at 10:00 am on Sunday, August 19, at the Ohio Guidestone Farm 24567 West Road, Olmsted Falls. Look for a sign-up sheet and driving directions soon. St. Thomas will provide burgers, dogs, buns and condiments; we ask that parish members bring a side dish or dessert to share. You are welcome to bring a lawn chair or blanket, if you would rather not sit on the picnic benches. Reminder: This is a zero-waste picnic! Please bring your own plates, napkins, utensils and drinks, and take them with you when you leave. Come join us for worship, fellowship and fun!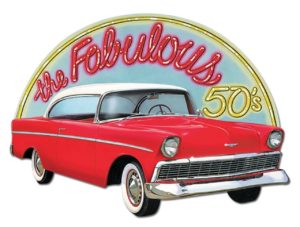 CHURCH-GROWTH POTLUCK – THE FABULOUS 50s – Dust off your saddle shoes, don your fedora and join us for a 1950's themed potluck on Saturday, August 25 at 6:30 pm in Harkess Hall. We will have music from the 1950s and a memorabilia table.  If you have any items from the 1950s you would like to share, such as pictures, magazines, souvenirs, etc., please bring them along. We would like the dinner items everyone brings to also focus on the fifties, such as deviled eggs, tuna noodle casserole, meatloaf, chiffon cake, Jell-O Salad, and even baked Alaska (If anyone would like to show off their culinary skills)!  A sign-up sheet will be posted soon!
UPCOMING MEETING AND EVENT DATES

(For more information, please call the church office 440-234-5241)

All meetings are held at St. Thomas unless noted otherwise

Group
Meeting Dates/Time
Next Meeting
RECTOR'S FORUM
Sunday mornings from 9:10 am until 9:50 am
July 1
DAUGHTERS OF THE KING
1st Sunday at 12:00 pm
July 8
PRAYER GROUP
Each Monday at 7:00 pm (No meetings on 12/25 & 1/1)
June 25
SOCRATES CAFÉ
2nd & 4th Tuesday at 7:00 pm
June 26
CHURCH-GROWTH
1st Tuesday at 7:00 pm
August 7
VESTRY
2nd Monday at 7:00 pm
July 9
STAR CONCERT & LUNCHEON
1st Wednesday at 12:15 pm (September – June)
September 5
STAR CONCERT & LUNCHEON
1st Wednesday at 12:15 pm (September – June)
September 5
OUTREACH
2nd Wednesday at 6:30 pm
July 11
EVENING BIBLE STUDY
Each Wednesday at 8:00 pm at the home of Linda Kinsey
(Call the office for more information)
June 27
FOODBANK PRODUCE DISTRIBUTION
1st Thursday from 2 pm to 4 pm in parking lot (June-November)
July 5
CHOIR REHEARSAL
Each Thursday at 7:30 pm (September – May)
September 6
VETERAN'S MEET AND GREET
Last Friday at 11:00 amMay 25
June 29
FEAST DAY SERVICE
Time 6:00 pm (Dates vary) St. Mark, Evangelist
June 25