First Sunday of Epiphany
January 11, 2020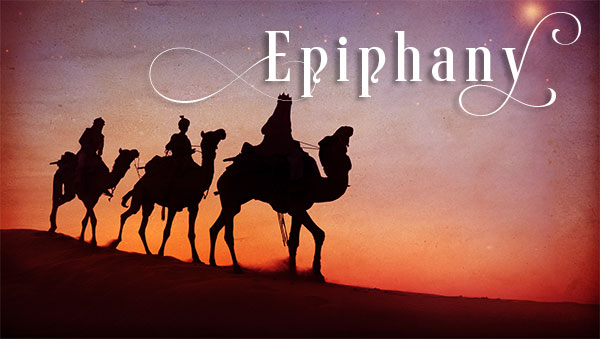 Welcome Visitors!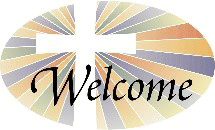 If you are new to St. Thomas, we want to extend a special welcome to you, and an invitation to stop at our Welcome Center table in the hallway after the service.  We want to greet you and share some special gifts with you.  We are glad to have you with us, and we trust you will return.  God bless!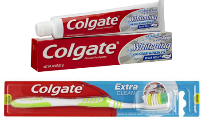 January Outreach
This month, the Outreach Committee will be collecting Toothpaste and Toothbrushes to donate to Church Street Ministries and sweatshirts and sweatpants for the Veterans.  Please place donations in the appropriate collection bins in the hallway.
OUTREACH COMMITTEE MEETING – The Outreach Committee has agreed to meet on the second Monday of the month at 3:00 pm.  The next meeting will be January 13 at 3:00 pm.  We welcome new members. 

VETERANS' MEET AND GREET – If you are a veteran or a veteran's spouse, please join us for a grand lunch on Friday, January 31st beginning at 10:30am with conversation and camaraderie.  See you there!
Rector's Forum – Our study of Scott Gunn and Melody Shobe's Walk in Love which began on October 6th, continues every Sunday morning at 9:15am. No preparation is needed ahead of each session since we are reading it together. Please consider making this formation opportunity a regular part of your Sunday morning experience.
Update for Coat Collection -We have already delivered about 40 coats for children and adults to St Luke's and they have been very appreciative! Thank you for your generosity!!!

STAR Concert and Luncheon – Our next concert is on Wednesday, February 5, 2020 at 12:15 pm.
Vestry Nominations – We are accepting nominations for those who are interested in serving on the St. Thomas Vestry. Please see Fr. Dave or Peggy Zambounis if you are interested in being nominated or know someone who has expressed interest.
Parish Annual Meeting – Our Parish Annual meeting will be on Sunday, January 26, 2020, following the 10:30am service. The vitality of St. Thomas is only as strong as its members. Please note that this will be the only service on this weekend as the whole of St. Thomas is encouraged to worship, share a meal (POTLUCK SIGN-UP ON OFFICE WINDOW) and attend this meeting together. Look for more details and a sign-up sheet coming soon. All committee leaders and ministry heads are to submit their annual report to the parish administrator no later than Monday, January 13, 2020 

Medieval Dinner – Return with us to the year 1478. Our annual medieval dinner is scheduled for Saturday, February 1, 2020, at 6:30pm. Tickets are $30 per person and must be purchased in advance; only 100 tickets will be sold! Tickets make a great Christmas gift! Costumes are available to be used that night. You may bring your own wine or drink our "hot fruit" (spicy) drink. The meal is based on those available in 1478. Tickets purchased before Jan. 15th will have a paper Coat of Arms created for them and hung as part of the Great Hall decorations. Purchase yours through the church office (440-234-5241) or contact Bev Smith (440-235-3585).
DIOCESAN WINTER CONVOCATION – February 7-8, 2020, Kalahari Convention Center, Sandusky. We're Trying! The Rev. Lorenzo Librija, Keynoter and Director of TryTank. TryTank is an experimental laboratory for church growth and innovation. Since it started in 2019 it has conducted dozens of experiments. Come and hear from the founding director of the TryTank about those experiments (even the ones that failed!), what we as a church are learning, and how you too can try more in your congregation.
HAPPENING 2020 – March 13-15, 2020 at Bellwether Farm. Happening is a wonderful gathering of fun, fellowship, and sharing, offering a glimpse of God's love. It is designed to deepen one's faith and provide an opportunity for youth in grades 9-12 to discover Christ within themselves, as well learn what it means to be a Christian in today's world. A flyer is posted on the bulletin board with more details. Please talk with Fr. Dave if you are interested in attending.
WINTER JAM 2020 will be held at the Wolstein Center, Cleveland, Ohio on Sunday, March 29, 2020. Don't miss an incredible night of live concerts plus worship and ministry to encourage believers and share the gospel.