The Second Sunday in Lent
March 17, 2019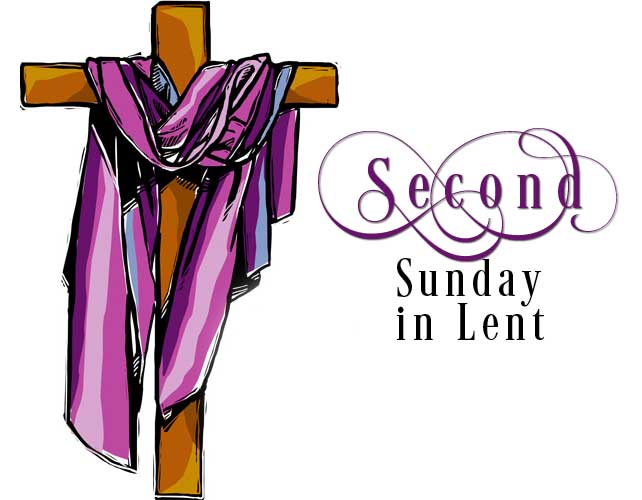 Welcome Visitors!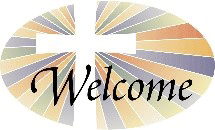 If you are new to St. Thomas, we want to extend a special welcome to you, and an invitation to stop at our Welcome Center table in the hallway after the service.  We want to greet you and share some special gifts with you.  We are glad to have you with us, and we trust you will return.  God bless!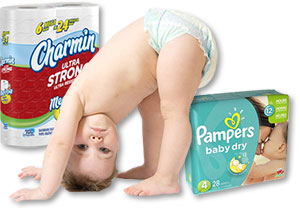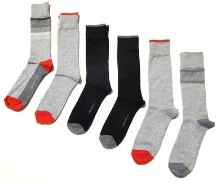 March Outreach
This month, the Outreach Committee will be collecting toilet paper and diapers to donate to Church Street Ministries and socks for the Veterans.  Please place donations in the appropriate collection bins in the hallway.
HOLY WEEK and EASTER

Maundy Thursday, April 18
6:30 pm Agape Meal
7:30 pm Service
Easter Sunday, April 21
7:00 am Sunrise Service
Good Friday, April 19
7:30 pm Service
10:30 am Rite II Service
(Annual Easter Egg Hunt following
10:30 am service)
Holy Saturday, April 20*
9:00 am Service
* The service proper to Holy Saturday is a simple said Liturgy of the Word, without music or Holy Communion that commemorates Christ's descent among the dead between Good Friday and Easter. It reminds us that through Jesus, God entered into the fullness of human life including the experience of death. Holy Saturday is a quiet preparation for the celebration of Easter and gives us space between the solemnity of Good Friday and the joy of Easter to contemplate the meaning of Chrit's death, burial and descent among the dead.
LENTEN BOOK STUDY – Fr. Dave will continue our study of Archbishop Rowan Williams' book Being Disciples, this Wednesday, March 20th from 7 until 8:30 pm.  We will conclude the evening with a candlelit service of Compline. Booklets containing the Compline service are available through the parish office if you would like a copy for at home.
CROSS BEARERS, READERS, CHALICE BEARERS AND USHERS – We need volunteers to help during Stations of the Cross, Ash Wednesday, Maundy Thursday, Good Friday, and Easter Day services.  Please add your name to the sign-up sheets posted on the office window.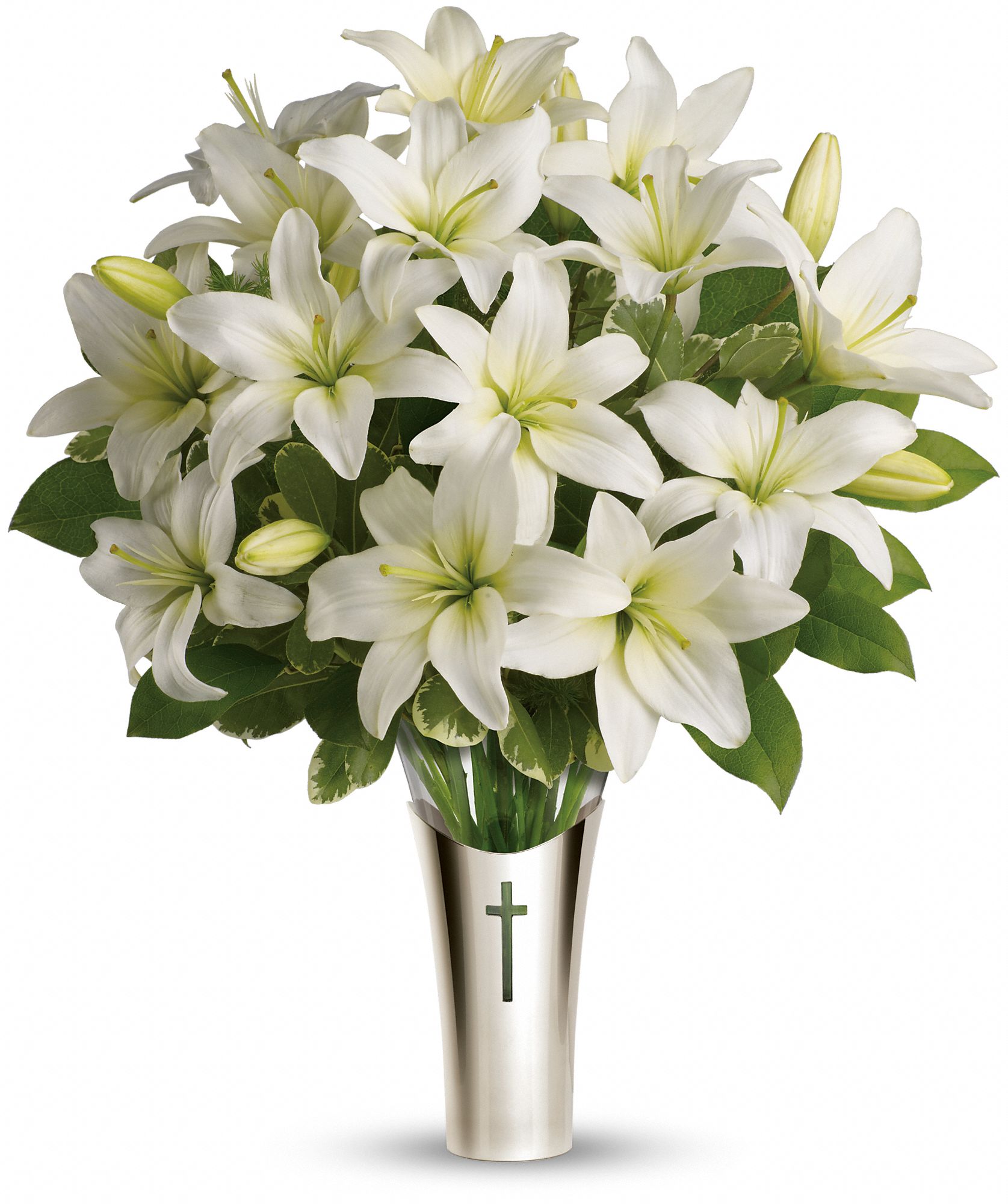 EASTER FLOWERS – We are now taking orders for the Easter flowers that will enhance our church during the Easter season.  It is a perfect time to remember parents and family members or to honor special people in your life with your donation.  Forms are on the literature table in the entrance hall. The cost is $25, and payment is due with order.  The deadline for placing your order is April 14. Please contact the church office if you have any questions.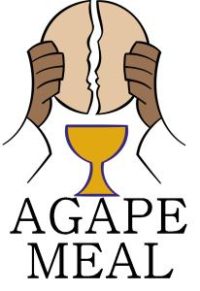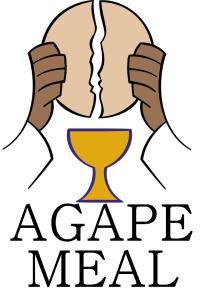 AGAPE MEAL – Our Agape Meal will take place on Maundy Thursday, April 18, at 6:30 pm.  Thank you to Anita Cooper for heading up the meal.  Please contact her if you can help with the meal. If you plan on attending, please add your name to the sign-up sheet on the office window. Donation envelopes are also available on the office window to help defray the cost of the meal. Donations can be placed in the offering plate or left in the "Office Mailbox" on the window.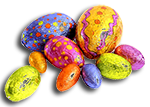 EASTER EGG HUNT – Our annual Easter egg hunt will once again take place after the 10:30 am service on Easter Sunday, April 21. All children of the parish are invited to attend this fun event.  Many thanks to Michelle Lawson-Brown for heading up our hunt again! We have plenty of empty eggs to fill, so we are asking parish members to please consider donating a bag of candy, individually wrapped packages or pieces please, nothing loose. A donation tub will be set out in the hallway.  Thank you for your help!
DONATIONS FOR MARCH 29TH VETERANS' MEET AND GREET – Could you please donate cupcakes for the March 29 veterans' lunch?  A sign-up sheet is on the office window. All Veteran's and their spouses are invited to join us at our next lunch. The barbershop quartet Red Door Four will be performing and the menu is choice of fish or chicken, french fries, coleslaw and cupcakes.  Please see Ruth Ihde if you have any questions.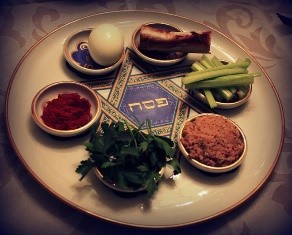 INTERFAITH PASSOVER SEDER – On Tuesday, April 9 from 7 to 8: 30 pm we have been extended an invitation to join in the annual Interfaith Passover Seder at Anshe Chesed Fairmont Temple, 23737 Fairmount Blvd, Beachwood, Ohio. Rabbi's Robert A. Nosanchuck, Joshua L. Caruso, Jordana Chernow-Reader and Cantor Sarah J. Sager welcome us to visit their community in a chance to build understanding together, raise awareness about the holiday of Passover, and work to fulfill the prophet Isaiah's vision that our house be "a house of prayer for all peoples." The evening will consist of a retelling of the Israelites' redemption from Egypt, an explanation of the significance of many of the customs related to Passover, and a small sampling of traditional foods used at the Passover Seder. At the conclusion of the Seder, they invite us to tour their building and view their Judaica collection. Father Dave would like to accompany a contingent from St. Thomas to this event.  Seating is limited to only 30 per congregation.  If you would like to attend, you may meet us at the Temple, or if you prefer to carpool, we will gather in the St. Thomas parking lot and leave promptly at 6:00 pm. Please add your name to the sign-up sheet if you would like to join in this evening of event. Deadline to sign-up is Sunday, March 31, 2019.
TRI-C WEST MUSIC CLUB CHIPOTLE FUNDRAISER – Please join the Tri-C West Music Club for a fundraiser at the 7683 West Ridgewood Dr location of Chipotle in Parma on Monday, March 18th between 4:00 pm and 8:00 pm.  Bring in the flyer in this week's bulletin, extra copies are available on the table in the hallway to pass out to your family and friends.  You must present the flyer when paying so the Tri-C West Music Club is credited and you must visit the West Ridgewood Chipotle location. If you have any questions, please see Kira Seaton.
FEAST DAY OF THE ANNUNCIATION – It's been awhile since Fr. Dave has celebrated one of the Feast Days. Please join him on Monday, March 25 at 6:00 pm. The Annunciation commemorates how God made known to a young Jewish woman that she was to be the mother of his Son, and how Mary accepted her vocation with perfect conformity of will.
LAY PREACHING – A Lay Preacher proclaims the Word of God in ways that inspire people to follow Christ, brings them into relationship with God, and/or strengthens their relationship with God. If you are interested in obtaining your license to become a Lay Preacher, please speak with Fr. Dave.  The Diocese is offering a two-day training college on May 10-11, 2019 at Bellwether Farm for those interested in becoming a Lay Preacher.
NEWSLETTER ARTICLES – If you have any articles and/or photos for the upcoming April/May edition of St. Thomas' newsletter The Wayfarer, please submit them to our Parish Administrator, Ginny no later than Wednesday, March 20. You can forward your article to the church website by email.  Thank you.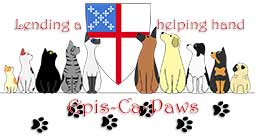 EPIS-CA-PAWS – Our Epis-Ca-Paws Ministry provides pet food and supplies to those who need a little extra help caring for their four-legged loved ones. Dry cat food and kitty litter are very much needed, if you would like to donate.  A donation tub is set up in the hallway. If you have any questions, please speak with Rosalie Ferline or Dolly Doyle.
UPCOMING MEETING AND EVENT DATES

(For more information, please call the church office 440-234-5241)

All meetings are held at St. Thomas unless noted otherwise

Group
Meeting Dates/Time
Next Meeting
RECTOR'S FORUM
Sunday mornings from 9:10 am until 9:50 am
March 24
DAUGHTERS OF THE KING
1st Sunday at 12:00 pm
March 14
PRAYER GROUP
Each Monday at 7:00 pm (No meetings on 12/25 & 1/1)
March 18
SOCRATES CAFÉ
2nd & 4th Tuesday at 7:00 pm
March 26
CHURCH-GROWTH
1st Tuesday at 7:00 pm
April 2
VESTRY
2nd Monday at 7:00 pm
April 8
STAR CONCERT & LUNCHEON
1st Wednesday at 12:15 pm (September – June)
April 3
OUTREACH
2nd Wednesday at 6:30 pm
April 10
BEREA COMMUNITY MEAL
Last Wednesday at St. Paul Lutheran, 276 E. Bagley Road
March 27
EVENING BIBLE STUDY
Each Wednesday at 8:00 pm at the home of Linda Kinsey
(Call the office for more information)
March 20
FOODBANK PRODUCE DISTRIBUTION
1st Thursday from 2 pm to 4 pm in parking lot (May-October)
May 2
CHOIR REHEARSAL
Each Thursday at 7:30 pm (September – May)
March 21
VETERAN'S MEET AND GREET
Last Friday at 11:00 am
March 29
FEAST DAY SERVICE
Time 6:00 pm (Dates vary) St. Mark, Evangelist
March 25