22nd Sunday after Pentecost
October 21, 2018
Welcome Visitors!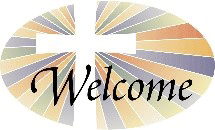 If you are new to St. Thomas, we want to extend a special welcome to you, and an invitation to stop at our Welcome Center table in the hallway after the service.  We want to greet you and share some special gifts with you.  We are glad to have you with us, and we trust you will return.  God bless!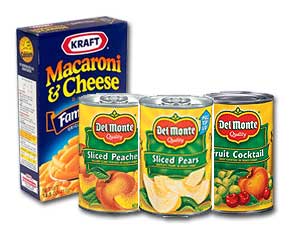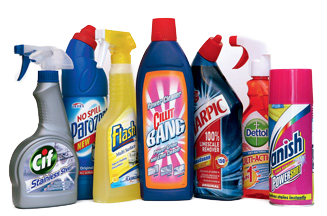 October Outreach
During the month of October, the Outreach Committee will be collecting mac & cheese and canned fruit to donate to Church Street Ministries and household cleaning supplies for the Veterans.  Please place donations in the appropriate collection bins in the hallway.
FOODBANK PRODUCE DISTRIBUTION – Thank you to all who volunteered in October.  Our final distribution for 2018 is on Thursday, November 1. The distribution will run from 2 pm until 4 pm in our parking lot.  Volunteers are needed from about 1 pm until 5 pm.  Volunteer sign-up sheets are posted on the office window.  Please call Bev Smith (440) 243-3585 if you have any questions.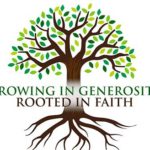 STEWARDSHIP – GROWING IN GENEROSITY, ROOTED IN FAITH – Come learn more about all the ministries at St. Thomas. Stop by our Stewardship table in the hallway. Take a leaf from our ministry tree to learn more about or become more involved. Bring your completed pledge cards to church for our in-gathering the weekend of November 3-4, and join us after the 10:30 am service for a special coffee hour in Harkess Hall to celebrate, pray and enjoy fellowship as we bring our Stewardship campaign to a close. If you did not receive a pledge packet, extra are available on the Stewardship table.

TRUNK OR TREAT – On Saturday, October 27, 6 – 8 pm, the St. Thomas Church-Growth Committee along with the Berea UMC are holding a trunk or treat event at both churches.  WE NEED VOLUNTEERS TO PASS OUT CANDY! YOU CAN DECORATE THE TRUNK OF YOUR CAR IF YOU WISH, OR YOU CAN SIT IN A LAWN CHAIR IN THE PARKING LOT AND PASS OUT CANDY, NO CAR OR DECORATING NECESSARY, JUST COME JOIN THE FUN!  We need your help to make this event a success.  This is a great opportunity for our parish to grow and a safe, fun event for local families! A sign-up sheet on the office window. Contact Anita Cooper at 330-635-3752 for more information.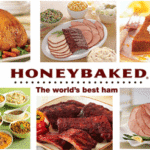 LOTTS CREEK HONEYBAKED HAM FUNDRAISER – Our youth that participate in the Lotts Creek Mission Trip are selling gift cards to HoneyBaked Ham to raise funds for next year's trip and to support the Lotts Creek Community School and Scholarship program. Order forms are available on the information table in the hallway. If paying by cash or check, orders must be received in the office by 11/5 for delivery before Thanksgiving, and by 12/10 for delivery before Christmas. Credit card orders can be done directly on-line at: https://honeybakedfundraising.com/fundraisers/Lotts_Creek_Youth_Mission_Trip. Gift cards can be used for purchases at any HoneyBaked location, or on-line.  Please call the church office if you have any questions.
MISSION AND MEAL EVENT AT UMC – The St. Thomas ECW will once again be participating in the Mission and Meal Event at the Berea UMC on Saturday, November 17 from 12:00 pm until 8:00 pm. This event was a major fundraising endeavor for the ECW last year and takes the place of the cookie fundraiser previously held in December.  We are in need of donations of crafts and bakery to sell at this year's event, volunteers to work in shifts selling items at our tables and help with set-up and clean-up. Please contact Etta Scheu at 216-433-0221 for additional information. Sign-up sheets are posted on the office window. 
WELCOME CENTER VOLUNTEERS – We need volunteers to staff our Welcome Center table after each 10:30 Sunday service.  It involves greeting visitors warmly and giving them gift bags and coffee mugs, and should take no more than 10-15 minutes.  This is a very important part of our welcoming ministry, and we would appreciate your help!  There is a sign-up sheet on the office window.
ALL SOULS' REQUIEM EUCHARIST – Join us for a special Sung Requiem Eucharist in commemoration of all the faithful departed on Friday, November 2nd, at 6:00 pm. This solemn service, rooted in the beautiful prayers of the Book of Common Prayer, gives voice to both the Christian hope in the Resurrection of the Dead as well as our own experience of grief. All Souls' Day is an opportunity for us to remember those we have lost and to renew our Christian hope that life does not end in death. During the Eucharist, the names of all those written in the Book of Remembrance throughout the month of October will be re membered and held in prayer. Please contact Fr. Radzik if you have any questions.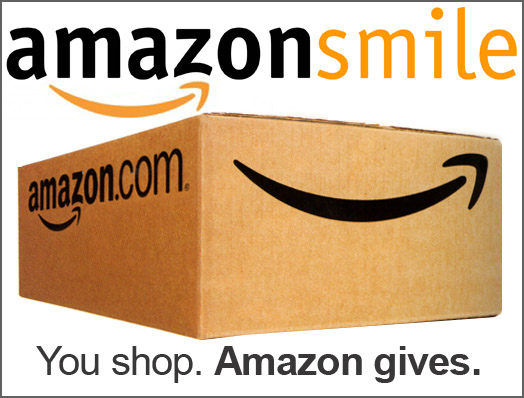 AMAZON SMILE! – St. Thomas has signed up for the Amazon Smile program.  When shopping on Amazon, log onto smile.amazon.com and chose St. Thomas as the charity you would like to support (or type in our custom charity link below). We earn .05% on all eligible purchases.  You can also purchase Amazon gift cards through our Shop with Scrip program, load them onto your Amazon account, and help St. Thomas earn in 2 different ways!   https://smile.amazon.com/ch/34-0921959
DIOCESAN ANNUAL CONVENTION – All are invited and welcome to attend the 202nd Annual Convention for the Diocese of Ohio. Friday, November 9, at Trinity Cathedral – Convention Eucharist, Episcopal Address, Hors d'oeuvres Reception following. Saturday, November 10, at the Cleveland Marriott East – All Convention Business. Anyone attending must register in advance https://www.dohio.org/our-diocese/about/convention-2018/registration. Have a question about registration?  Contact Betty Kondrich (bkondrich@dohio.org, 216.774.0466) or Eva Cole (ecole@dohio.org, 216.774.0457).
'BEING CHRISTIAN' BOOK STUDY – This year as we prepare to welcome Christ into our hearts at Christmas, we'll be offering a study of Archbishop Rowan Williams' short meditation of the Christian life 'Being Christian.' Rather than focusing on doctrine or beliefs, this book focuses on the practices of baptism, Eucharist, prayer, and Bible reading which make up a faithful Christian life. The book is available to purchase from Amazon.com (ISBN-10: 9780802871978). Please see Fr. Dave if you are unable to purchase the book. We want everyone who wants to participate to be able to do so. A sign-up sheet with additional details is posted on the office window. The discussions will occur on the following Monday evenings from 7:00 to 8:30 pm, November 19, 26, December 3 and 17.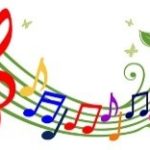 ST. THOMAS CONCERT SERIES – We have several wonderful concert events coming to St. Thomas over the next couple of months.  Full details are posted on the office window. Call the church office 440-234-5241 to purchase tickets.
Sunday, October 21, 4:00 pm – Gospel Jazz-Praise concert featuring Gabriel's Horns and special guest Chairo! Praise. Tickets: $10 each.
Sunday, October 28, 4:00 pm – Concert Band Performance featuring the student members of the Tri-C Concert Band. Concert is free with a free-will offering being accepted.
Sunday, November 11, 7:00 pm – A Tribute to Our Veterans' Come salute our troops and enjoy the singing talents of the Tri-C Chorale, the St. Thomas Choir and special guest, the Berea High School Choral Singers. Concert is free with a free-will offering being accepted.
Saturday, December 1, 7:30 pm – Amahl and the Night Visitors A miracle occurs to a crippled boy and his mother, as they are visited by the three Magi making their way to see the birth of the Christ Child. Tickets: $15 adult, $12 children 12 and under.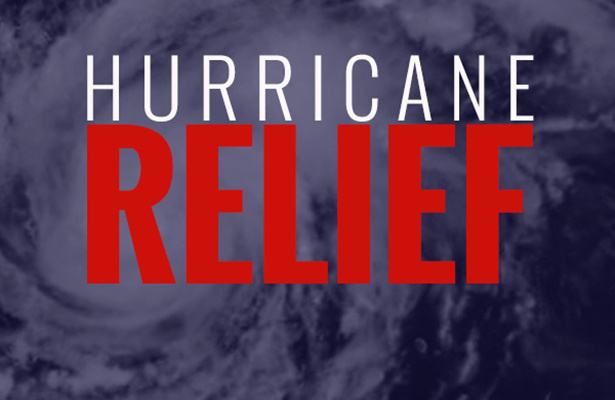 EPISCOPAL RELIEF & DEVELOPMENT HURRICANE RELIEF – We respond to storms in the United States and U.S. territories through our U.S. Disaster Program. Through our partnerships with Episcopal dioceses, we offer resources and training to help people prepare for disasters and provide emergency support so vulnerable people can make a sustained recovery after the storm. The benefit of our partnership with Episcopal churches is that these congregations are already deeply integrated within their communities. In other words, the Episcopal Church is there before responders arrive and will remain long after the news cameras have gone. You can help provide critical relief to affected communities by donating to our Hurricane Relief Fund. To donate and read the latest update visit: https://support.episcopalrelief.org/hurricane-relief.
UPCOMING MEETING AND EVENT DATES

(For more information, please call the church office 440-234-5241)

All meetings are held at St. Thomas unless noted otherwise

Group
Meeting Dates/Time
Next Meeting
RECTOR'S FORUM
Sunday mornings from 9:10 am until 9:50 am
October 28
DAUGHTERS OF THE KING
1st Sunday at 12:00 pm
November 11
PRAYER GROUP
Each Monday at 7:00 pm (No meetings on 12/25 & 1/1)
October 22
SOCRATES CAFÉ
2nd & 4th Tuesday at 7:00 pm
October 23
CHURCH-GROWTH
1st Tuesday at 7:00 pm
November 6
VESTRY
2nd Monday at 7:00 pm
November 12
STAR CONCERT & LUNCHEON
1st Wednesday at 12:15 pm (September – June)
November 7
OUTREACH
2nd Wednesday at 6:30 pm
November 14
BEREA COMMUNITY MEAL
Last Wednesday at St. Paul Lutheran, 276 E. Bagley Road
October 31
EVENING BIBLE STUDY
Each Wednesday at 8:00 pm at the home of Linda Kinsey
(Call the office for more information)
October 24
FOODBANK PRODUCE DISTRIBUTION
1st Thursday from 2 pm to 4 pm in parking lot (June-November)
November 1
CHOIR REHEARSAL
Each Thursday at 7:30 pm (September – May)
October 25
VETERAN'S MEET AND GREET
Last Friday at 11:00 am
October 26
FEAST DAY SERVICE
Time 6:00 pm (Dates vary) St. Mark, Evangelist
October 23