3rd Sunday After Epiphany
January 21, 2018


January Outreach
During the month of January, the Outreach Committee will be collecting toothpaste & toothbrushes to donate to Church Street Ministries and sweatpants & sweatshirts for the Veterans.  Please place donations in the appropriate collection bins in the hallway.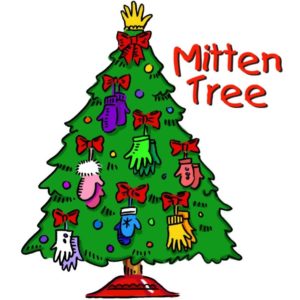 DODY'S MITTEN TREE – In continuing with the tradition of beloved St. Thomas Parish member Dody Sandt, we are continuing Dody's Mitten Tree in her memory. The mitten tree is set up in the entryway and will stay up through January. But we're not just collecting mittens, we're also collecting hats, scarves, gloves – all manner of coverings to keep heads and hands warm & toasty this winter. Non-perishable food donations are always welcome, too. All donations will be taken to Church Street Ministries, and they will distribute the items to those who need them so very much. Any questions, please call the church office.
PARISH ANNUAL MEETING
All parish members are asked to attend this very important meeting. The vitality of St. Thomas is only as strong as its members. The meeting will be on Sunday, January 28, 2018,
following the 10:30 am service. Please note that this will be the only service on this weekend, the whole of St. Thomas is encouraged to worship, share a meal and attend this meeting together. The main dish will be provided, we ask that parish members please sign-up to bring a side dish, salad or dessert. Help is also needed with set-up and clean-up. Sign-up sheets are on the office window.
If you haven't submitted your Annual Meeting Report, please send it the parish administrator by Monday, January 22. Reports will not be accepted after this date.
EMAIL AND WEBSITE UPDATES – Please update your records to reflect the new e-mail addresses for St. Thomas. Father Dave: Rector@stthomaschurch-berea.org, Kira Seaton: scuola.musica@sbcglobal.net and Parish Administrator Ginny Kubiak: ChurchOffice@stthomaschurch-berea.org.  Check out our new website at: www.stthomaschurch-berea.org
IMPORTANT NOTICE – On Monday, January 29, Westland Heating/Air Conditioning will try again to begin the replacement of the air handler in Harkess Hall.  Please pray the weather will be more cooperative! During this time, there WILL NOT be heat in the hall. They are hoping, pending no problems, that by Friday, February 2, the heat should be running again. If you must be in the church during this time, please stay out of their way and let them do their job. They have access to the building and contact numbers if they should need to speak with someone at St. Thomas.
RECTOR'S FORUMS – Rector's Forums are held each Sunday between the 8:00 AM and 10:30 AM Services. These brief sessions will give us an opportunity to discuss key concepts of the Christian faith as well as their application to our lives. Unless otherwise noted, the forums will be held in Harkess Hall at 9:10 and the forums will conclude at 9:50 am. Coffee will be provided, please feel free to bring breakfast items to share. Please note there will be no forum on January 28; we will meet again on February 4.
FEAST DAY SERVICE AND SOUP SUPPER – We are observing the major feast days found in the Book of Common Prayer with at least a simple said Holy Eucharist at 6:00 pm on the day of the feast. I hope you will join us in marking these holy days as they are a wonderful opportunity for us to grow together in holiness. Our next service will celebrate the Conversion of  Saint Paul, on Thursday, January 25,  at 6:00 pm.  All invited!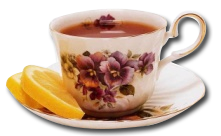 THE DEVONSHIRE TEA – The Tea will be held on Saturday, February 24, 2018 with ONE SEATING ONLY AT 12:00 PM. Tickets are $25 each and must be purchased in advance. With only 1 seating, tickets will sell out very quickly, so reserve your ticket early! Please contact Rosalie Ferline at 216-401-0729 to purchase your tickets or for further information.
2018 Winter Convocation – Becoming Beloved Community – February 2-3, 2018 at Kalahari Conference Center – Sandusky (7 pm Friday to 3:30 pm Saturday) To Register go to: https://www.eventbrite.com/e/2018-winter-convocation-kalahari-resort-and-convention-center-entrance-a-tickets-40037713880.  For additional information call the Office for Congregations 216.774.0476 or email Antoinette Taylor or Brad Purdom . If you are interested in attending Winter Convocation, St. Thomas has scholarships available to help with registration fees.  See Father Dave for additional information.
WAYFARER ARTICLES DUE NOW!– If you have any articles or photos for the February/March issue of the Wayfarer, please e-mail them to the office before the deadline.
UPCOMING MEETING AND EVENT DATES

(For more information, please call the church office 440-234-5241)

All meetings are held at St. Thomas unless noted otherwise

Group
Meeting Dates/Time
Next Meeting
RECTOR'S FORUM
Sunday mornings from 9:10 am until 9:50 am
January 21
DAUGHTERS OF THE KING
1st Sunday at 12:00 pm
February 11
PRAYER GROUP
Each Monday at 7:00 pm (No meetings on 12/25 & 1/1)
January 22
SOCRATES CAFÉ
2nd & 4th Tuesday at 7:00 pm
January 23
CHURCH-GROWTH
1st Tuesday at 7:00 pm
February 6
VESTRY
2nd Monday at 7:00 pm
February 12
STAR CONCERT & LUNCHEON
1st Wednesday at 12:15 pm (September – June)
February 7
OUTREACH
2nd Wednesday at 6:30 pm
January 24
EVENING BIBLE STUDY
Each Wednesday at 8:00 pm at the home of Linda Kinsey (Call the office for more information)
January 25
CHOIR REHEARSAL
Each Thursday at 7:30 pm (September – May)
January 25
VETERAN'S MEET AND GREET
Last Friday at 11:00 am
January 26
FEAST DAY SERVICE
Time 6:00 pm (Dates vary) St. Thomas, Apostle
January 25