2nd Sunday of Advent
December 9, 2018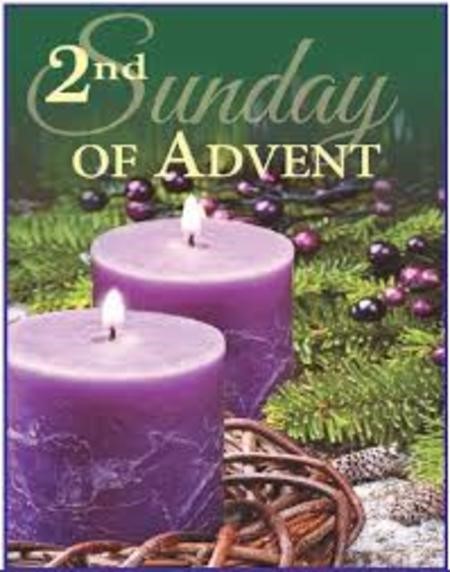 Welcome Visitors!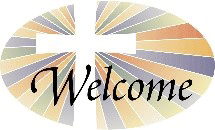 If you are new to St. Thomas, we want to extend a special welcome to you, and an invitation to stop at our Welcome Center table in the hallway after the service.  We want to greet you and share some special gifts with you.  We are glad to have you with us, and we trust you will return.  God bless!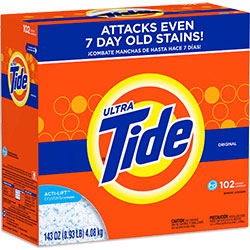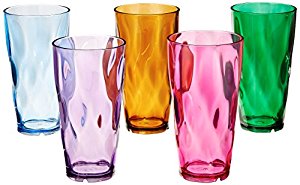 December Outreach
During the month of November, the Outreach Committee will be collecting powdered laundry detergent to donate to Church Street Ministries and cups and glasses for the Veterans.  Please place donations in the appropriate collection bins in the hallway.
December Outreach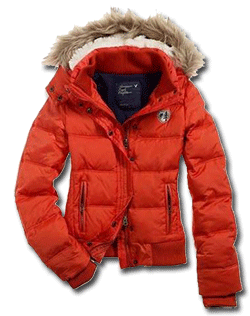 COAT COLLECTION – Now through January, we are collecting new or gently worn coats to donate to St. Luke's West Side Shared Ministries. This project is in addition to the duffle bags and blankets we are also collecting. Please make sure there are no broken zippers, torn linings or holes. Please leave your donation under the sign on the coat rack in the hall way. Barb Emigh will be delivering the donations to St. Luke's. Please contact Barb if you have any questions.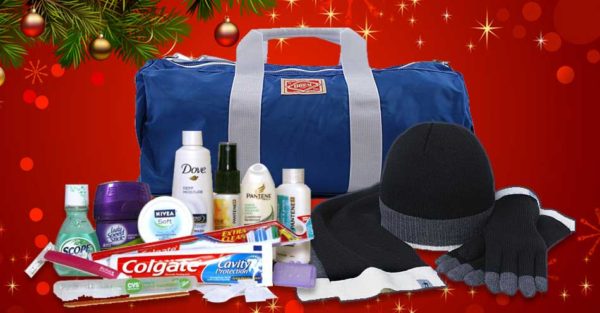 CHRISTMAS PROJECT – Thank you to everyone who has donated to our Christmas duffle bag project. Next Sunday, December 16, at coffee hour the loose items will be sorted and packed into duffle bags.  Any extra help is greatly appreciated!  See Barb Emigh if you have any questions
LET US WELCOME THE NEWLY BAPTIZED – God bless Alice Gray Schmid and her parents Chris & Katie Schmid, as baby Alice is baptized today at the 10:30 am service.  Please join the family in Harkess Hall after the service to celebrate.
VESTRY NOMINATIONS – We are accepting nominations for those who are interested in serving on the St. Thomas Vestry. Please see Fr. Dave or Peggy Zambounis if you are interested in being nominated or know someone who has expressed interest.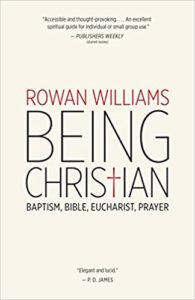 'BEING CHRISTIAN' BOOK STUDY – This year as we prepare to welcome Christ into our hearts at Christmas, we'll be offering a study of Archbishop Rowan Williams' short meditation of the Christian life 'Being Christian.' Rather than focusing on doctrine or beliefs, this book focuses on the practices of baptism, Eucharist, prayer, and Bible reading which make up a faithful Christian life. The last discussion will occur on Monday, December 17 at 7:00 pm.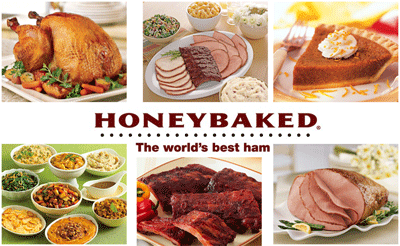 LOTTS CREEK HONEYBAKED HAM FUNDRAISER – Our youth that participate in the Lotts Creek Mission Trip are selling gift cards to HoneyBaked Ham to raise funds for next year's trip and to support the Lotts Creek Community School and Scholarship program. Order forms are available on the information table in the hallway.  Please submit your cash or check to the church office no later than 12/9 for delivery before Christmas. Credit card orders can be done on-line through 12/31 at: https://honeybakedfundraising.com/fundraisers/Lotts_Creek_Youth_Mission_Trip.
ECW WREATH RAFFLE – The St. Thomas Episcopal Church Women are selling raffle tickets for a beautifully handmade wreath created by Sue Griffith. The winner will be drawn on Sunday, December 16. You do not need to be present to win, but please include your name and phone number on your tickets. 1 ticket – $1, 6 tickets – $5, 13 tickets – $10, your height in tickets – $20. Please contact Etta Scheu for tickets after the 10:30 am service on Sundays or by phone at 216-433-0221 or email at tarace4fun@roadrunner.com.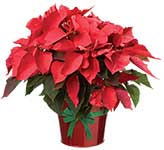 CHRISTMAS POINSETTIA ORDERS – We are now taking orders for the Christmas poinsettias that will enhance our church during the Christmas season.  It is a perfect time to remember parents and family members or to honor special people in your life with your donation.  Forms are on the literature table in the entrance hall. The cost is $25.  The deadline for placing your poinsettia order is December 16.

MEDIEVAL DINNER – Return with us to the year 1478. Our annual medieval dinner is scheduled for Saturday, January 19, 2019, at 6:30 pm. Tickets are $30 per person and must be purchased in advance; only 100 tickets will be sold!  Tickets make a great Christmas gift! Purchase yours through the church office (440-234-5241) or contact Bev Smith (440-235-3585).
ANNOUNCEMENTS DURING WORSHIP SERVICE – Just a reminder: If you have a verbal announcement you would like shared with the congregation during the worship service, please submit a written notice to Father Dave directly (rector@stthomaschurch-berea.org) or the parish administrator (churchoffice@stthomaschurch-berea.org) NO LATER than the Wednesday prior to that week's worship service. Father Dave will compile a list of announcements to be read for that week.  He will have final authority over the relevancy of spoken announcements.  Most announcements are already listed in the bulletin, which parish members can take home and reference at their leisure.
BEREA COMMUNITY MEAL – Many thanks to all those who helped with this dinner on Wednesday, November 28.  The pies were all delicious, especially the home-made creations, and there were more than enough pies.  We had 9 volunteers and that was just the right amount.  We received this compliment from the person in charge of the kitchen at St. Paul's Lutheran, "The St. Thomas crew was so efficient, you should come every month".  Thank you all again, Ruth Ihde.
PARISH ANNUAL MEETING – Our Parish Annual meeting will be on Sunday, January 27, 2019, following the 10:30 am service.  The vitality of St. Thomas is only as strong as its members. Please note that this will be the only service on this weekend as the whole of St. Thomas is encouraged to worship, share a meal and attend this meeting together.  Look for more details and a sign-up sheet in next week's bulletin. All committee leaders and ministry heads are to submit their annual report to the parish administrator no later than Wednesday, January 16, 2019.
DIOCESAN WINTER CONVOCATION – February 1-2, 2019, Kalahari Convention Center, Sandusky. Speaking our Faith – The Rev. Kit Carlson, Youth Ministry in Smaller Congregations – Heidi Carter, and leading us in Music, our own George Baum, rector of St. Timothy's, Massillon! Register at: https://www.eventbrite.com/e/2019-winter-convocation-kalahari-resort-and-convention-center-entrance-a-tickets-52617521423
HAPPENING 2019 – March 15-17, 2019 at Bellwether Farm. Happening is a wonderful gathering of fun, fellowship, and sharing, offering a glimpse of God's love.  It is designed to deepen one's faith and provide an opportunity for youth in grades 9-12 to discover Christ within themselves, as well as learn what it means to be a Christian in today's world.  A flyer is posted on the bulletin board with more details.  Please talk with Fr. Dave if you are interested in attending.
UPCOMING MEETING AND EVENT DATES

(For more information, please call the church office 440-234-5241)

All meetings are held at St. Thomas unless noted otherwise

Group
Meeting Dates/Time
Next Meeting
RECTOR'S FORUM
Sunday mornings from 9:10 am until 9:50 am
December 9
DAUGHTERS OF THE KING
1st Sunday at 12:00 pm
January 13, 2019
PRAYER GROUP
Each Monday at 7:00 pm (No meetings on 12/25 & 1/1)
December 10
SOCRATES CAFÉ
2nd & 4th Tuesday at 7:00 pm
December 11
CHURCH-GROWTH
1st Tuesday at 7:00 pm
February 7, 2019
VESTRY
2nd Monday at 7:00 pm
December 10
STAR CONCERT & LUNCHEON
1st Wednesday at 12:15 pm (September – June)
January 2, 2019
OUTREACH
2nd Wednesday at 6:30 pm
December 12
BEREA COMMUNITY MEAL
Last Wednesday at St. Paul Lutheran, 276 E. Bagley Road
December 19
EVENING BIBLE STUDY
Each Wednesday at 8:00 pm at the home of Linda Kinsey
(Call the office for more information)
December 12
FOODBANK PRODUCE DISTRIBUTION
1st Thursday from 2 pm to 4 pm in parking lot (May-October)
May 2, 2019
CHOIR REHEARSAL
Each Thursday at 7:30 pm (September – May)
December 13
VETERAN'S MEET AND GREET
Last Friday at 11:00 am
December 28
FEAST DAY SERVICE
Time 6:00 pm (Dates vary) St. Mark, Evangelist
May 25, 2019