The 2nd Sunday after Easter
April 8, 2018
Welcome Visitors!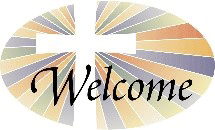 If you are new to St. Thomas, we want to extend a special welcome to you, and an invitation to stop at our Welcome Center table in the hallway after the service.  We want to greet you and share some special gifts with you.  We are glad to have you with us, and we trust you will return.  God bless!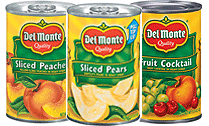 April Outreach
During the month of April, the Outreach Committee will be collecting canned fruit to donate to Church Street Ministries and toothbrushes and toothpaste for the Veterans.  Please place donations in the appropriate collection bins in the hallway.
VESTRY MEETING – The Vestry of St. Thomas will meet on Monday, April 9, at 7:00 pm in the Chapel.
OUTREACH COMMITTEE MEETING – The next outreach meeting will be Wednesday, April 11 at 6:30 pm at the home of Ruth Ihde.  Please call for directions or further information (440-572-9425).  This is not a dinner meeting, but snacks and popcorn will be served while we watch an environmental film, "Cowspiracy", followed by a brief business meeting.  Give us a call and do join us.  Thank you.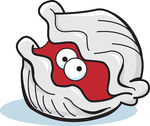 CLAMBAKE COMMITTEE MEETING – There will be a meeting on Sunday, April 15, in the church, following the 10:30 am service, for those that signed up and for anyone else interested in helping to plan this year's clambake. Contact John Staub for more information.
WAYFARER ARTICLES – Articles and photos for the May/June issue of The Wayfarer are due to the Parish Administrator no later than April 20.  Please forward material to churchoffice@stthomaschurch-berea.org.
 NATIVE PLANTS GARDEN PLANNING GROUP – With the help of BW student volunteers, we are having a clean-up day in the garden on Saturday, April 21 from about 11 am until 1 pm. One goal we want to achieve is the clean-out of the greenhouse.  If you have anything that belongs to you in the greenhouse, please have it removed before April 21. Any items not removed, will be evaluated by the Native Plant Group as to whether it is reusable, recyclable or rubbish.
CHURCH-GROWTH COMMITTEE POTLUCK – Please join with the Church-Growth Committee for a potluck In-Gathering on Saturday, April 21, beginning at 6:30 pm. Bring your favorite dish and come join in fellowship with others from St. Thomas. A sign-up sheet is on the office window.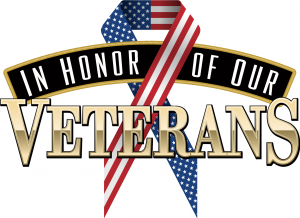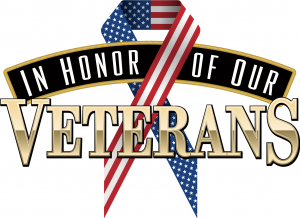 VETERANS' MEET AND GREET – All veterans and/or spouses are welcome to the veterans' lunch and program on Friday, April 27 at 11:00.  We will be serving ham, scalloped potatoes, applesauce and cake.   The program will be a sing-a-long with Dale Eckert.  We have received several grants to assist with expenses for our lunches, but we are dependent on the great bakers of St. Thomas to supply our desserts.  Could you please help by donating a cake for the April venture?  A sign-up sheet is on the office window. Thank you very much!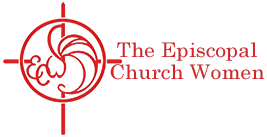 ECW DISTRIBUTION OF FUNDS – The ECW will meet in the chapel on Saturday, May 19, 2018 from 10 am until 11 am for the distribution of funds earned during the past year. Funds will be distributed to organizations throughout the community, dioceses, country and world. If you have an organization of interest, please write a note to the ECW Board stating the following: 1. name of organization, 2. purpose of organization, 3. reason for the request, 4. amount of request. All requests must be submitted in writing to the ECW Board. The deadline to submit a request is May 12.  Please put all requests in the ECW mailbox in the office or give to ECW President Etta Scheu.  If you have any questions, please email Etta at tarace4fun@roadrunner.com. All requests are welcomed and hope to be accepted, depending on available funds.
VOLUNTEERS FOR WELCOME CENTER STAFFING – Would you be willing to help welcome visitors to St. Thomas?  We need your assistance in staffing our Welcome Center table in the hallway after either the 8:00 or 10:30 worship services on Sundays.  It involves being available for about 15 minutes after the services to greet visitors, give them a couple of gifts from the parish, and answer any questions they might have.  A sign-up sheet is available for all who can help on a given Sunday or two.  Our Church-Growth Committee will appreciate anything you can do to assist us in this important ministry!
FREE CONCERT – The World Premiere of a new choral work, "The Songs of Ascents" will take place on April 15th at 6:00 pm in BW's Gamble Auditorium of the Kulas Musical Arts Building (96 Front Street), just a few blocks south of St. Thomas.  Described as a "Prelude and 15 psalms for adventurous SATB choir and a brave pianist", it was composed by BW's Mark Weir Graham and will be performed by the BW Singers, including two of our own St. Thomas members, Marcy and Randy Molmen.  The concert is free and open to the public.
UPCOMING MEETING AND EVENT DATES

(For more information, please call the church office 440-234-5241)

All meetings are held at St. Thomas unless noted otherwise

Group
Meeting Dates/Time
Next Meeting
RECTOR'S FORUM
Sunday mornings from 9:10 am until 9:50 am
April 8
DAUGHTERS OF THE KING
1st Sunday at 12:00 pm
April 8
PRAYER GROUP
Each Monday at 7:00 pm (No meetings on 12/25 & 1/1)
April 9
SOCRATES CAFÉ
2nd & 4th Tuesday at 7:00 pm
April 10
CHURCH-GROWTH
1st Tuesday at 7:00 pm
May 1
VESTRY
2nd Monday at 7:00 pm
April 9
STAR CONCERT & LUNCHEON
1st Wednesday at 12:15 pm (September – June)
May 2
OUTREACH
2nd Wednesday at 6:30 pm
April 11
EVENING BIBLE STUDY
Each Wednesday at 8:00 pm at the home of Linda Kinsey
(Call the office for more information)
April 11
CHOIR REHEARSAL
Each Thursday at 7:30 pm (September – May)
April 12
VETERAN'S MEET AND GREET
Last Friday at 11:00 am
April 27
FEAST DAY SERVICE
Time 6:00 pm (Dates vary) St. Mark, Evangelist
April 25