12th Sunday after Pentecost
August 12, 2018
Welcome Visitors!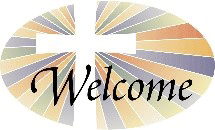 If you are new to St. Thomas, we want to extend a special welcome to you, and an invitation to stop at our Welcome Center table in the hallway after the service.  We want to greet you and share some special gifts with you.  We are glad to have you with us, and we trust you will return.  God bless!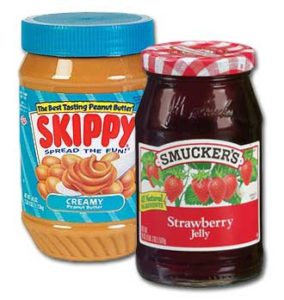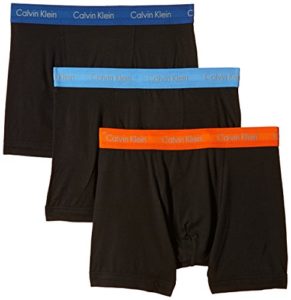 August Outreach
During the month of August, the Outreach Committee will be collecting peanut butter and jelly to donate to Church Street Ministries and under wear for the Veterans.  Please place donations in the appropriate collection bins in the hallway.
FOODBANK PRODUCE DISTRIBUTION – Thank you to all who volunteered in August. Our next distribution is on Thursday, September 6. The distribution will run through November on the first Thursday of each month from 2 pm until 4 pm in our parking lot. Volunteers are needed from about 1 pm until 5 pm. Volunteer sign-up sheets are posted on the office window. Please call Bev Smith (440) 243-3585 if you have any questions.
PARISH PICNIC AND OUTDOOR WORSHIP SERVICE – Our picnic will be at 10:00 am on Sunday, August 19, at the Ohio Guidestone Farm, 24567 West Road, Olmsted Falls. A sign-up sheet and driving directions are posted. We will provide burgers, dogs, buns and condiments; we ask that members bring a side dish or dessert to share. You are welcome to bring a lawn chair or blanket, if you would rather not sit on the picnic benches. Reminder: This is a zero-waste picnic! Please bring your own plates, napkins, utensils and drinks, and take them with you when you leave. Come join us for worship, fellowship and fun! PLEASE NOTE THERE IS NO RECTOR'S FORUM ON THE DATE OF THE PICNIC.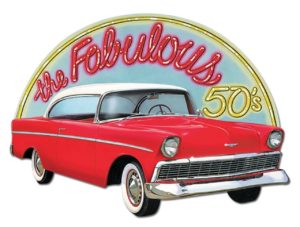 CHURCH-GROWTH POTLUCK – THE FABULOUS 50s – Dust off your saddle shoes, don your fedora and join us for a 1950's themed potluck on Saturday, August 25 at 6:30 pm in Harkess Hall. A sign-up sheet is posted on the office window.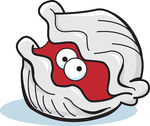 CLAMBAKE TICKETS – Tickets are on sale now for our upcoming clambake on Saturday, September 22 at 7:00 pm. Ticket prices are: $25 full clambake, $15 no Clams, $8 extra bag of clams. Please call the church office to purchase your tickets 440-234-5241 or John Staub 216-941-4140. See the flyer on the bulletin board for more details. CLAMBAKE HELPERS – Please help make this year's clambake a success. Many helpers are needed with clean-up, serving and bakers to donate desserts. Sign-up sheets are posted on the office window.
CLAMBAKE HELPERS – Please help make this year's clambake a success. Many helpers are needed with clean-up, serving and bakers to donate desserts. Sign-up sheets are posted on the office window. Please help wherever you are able. If you have any questions, contact John Staub at 216-914-4140.
WAYFARER NEWSLETTER – If you have any articles or photos for the September/October issue of The Wayfarer, please forward them to the church office by the August 20 deadline.
CHOIR POTLUCK DINNER AND REHEARSAL – The first rehearsal is on Thursday, August 30 at 7:30 pm. A welcome-back potluck will precede rehearsal at 6:30 pm in Harkess Hall. Please bring a dish to share and a joyful voice. New members welcome!! Please see Kira Seaton if you have any questions, or to inquire about joining the choir!
COOKIES FOR VETS – On Friday, August 31, we will be hosting the monthly Veterans' Meet and Greet lunch, and we are asking parishioners to donate cookies as our dessert. Numbers of participants have greatly increased lately, and we need to prepare for about 100 diners. Therefore, can you help us meet our need of at least 200 cookies? Thank you so much.
FALL/WINTER WORSHP SCHEDULE – On Sunday, September 2, we will return to our regular worship schedule: Saturday: Contemporary Eucharist, 5:30 pm; Sunday: Rite I, 8:00 am and Rite II 10:30 am. The Rector's Forum will return to its regular time.
BISHOP VISIT – Bishop Hollingsworth will be visiting on Sunday, September 9. Join with us at the 10:30 am service as the Bishop confirms several St. Thomas members. Please keep those to be confirmed in your prayers.
SWEATSHIRT FUNDRAISER – The Outreach Committee is taking orders for sweatshirts ($20 adult, $12 youth) or fleece zip-up jackets ($30 adult only) embroidered with the Episcopal Shield and St. Thomas Episcopal Church, Berea, Ohio. Available in black, blue or red. Please see the flyers posted around the church for additional details. Payment is due when you pick up your order. Contact Susan Love or George Baxter with questions, 440-845-5757. If you would like to place an order, but are unable to due to financial constraints, please speak with Fr. Dave.
UPCOMING MEETING AND EVENT DATES

(For more information, please call the church office 440-234-5241)

All meetings are held at St. Thomas unless noted otherwise

Group
Meeting Dates/Time
Next Meeting
RECTOR'S FORUM
Sunday mornings from 9:10 am until 9:50 am
August 26
DAUGHTERS OF THE KING
1st Sunday at 12:00 pm
October 14
PRAYER GROUP
Each Monday at 7:00 pm (No meetings on 12/25 & 1/1)
August 13
SOCRATES CAFÉ
2nd & 4th Tuesday at 7:00 pm
August 14
CHURCH-GROWTH
1st Tuesday at 7:00 pm
September 4
VESTRY
2nd Monday at 7:00 pm
August 13
STAR CONCERT & LUNCHEON
1st Wednesday at 12:15 pm (September – June)
September 5
OUTREACH
2nd Wednesday at 6:30 pm
September 12
EVENING BIBLE STUDY
Each Wednesday at 8:00 pm at the home of Linda Kinsey
(Call the office for more information)
August 29
FOODBANK PRODUCE DISTRIBUTION
1st Thursday from 2 pm to 4 pm in parking lot (June-November)
September 6
CHOIR REHEARSAL
Each Thursday at 7:30 pm (September – May)
August 30
VETERAN'S MEET AND GREET
Last Friday at 11:00 amMay 25
August 31
FEAST DAY SERVICE
Time 6:00 pm (Dates vary) St. Mark, Evangelist
August 15