The 2nd Sunday after Epiphany
January 20, 2019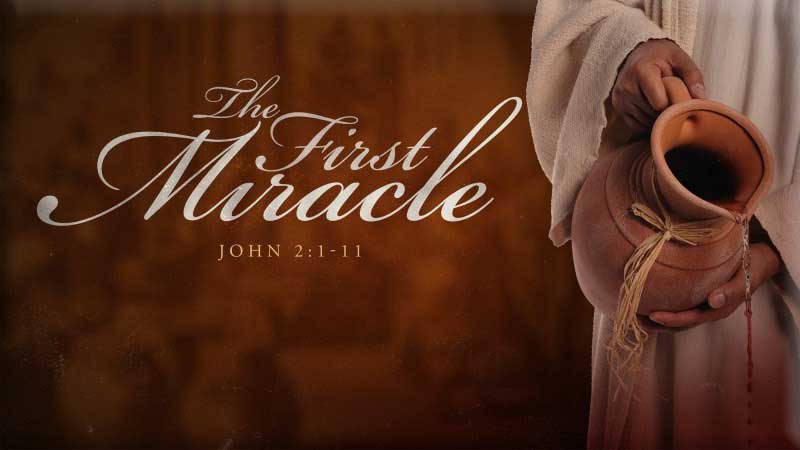 Welcome Visitors!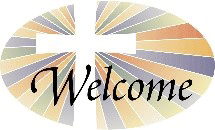 If you are new to St. Thomas, we want to extend a special welcome to you, and an invitation to stop at our Welcome Center table in the hallway after the service.  We want to greet you and share some special gifts with you.  We are glad to have you with us, and we trust you will return.  God bless!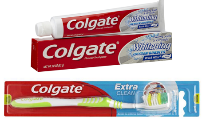 January Outreach
This month, the Outreach Committee will be collecting toothpaste & brushes to donate to Church Street Ministries and sweats for the Veterans.  Please place donations in the appropriate collection bins in the hallway.
Parish Annual Meeting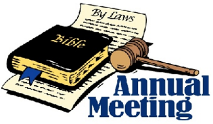 On Sunday, January 27, our worship service will begin at 9:30 am, followed by a potluck brunch, then the annual meeting. Please note that the 9:30 am service will be the only service on this weekend. The whole of St. Thomas is encouraged to worship, share a meal and attend this meeting together. A sign-up sheet is posted on the office window.
All committee leaders and ministry heads are to submit their annual report to the Parish Administrator
no later than Wednesday, January 16, 2019.
(Reports received after this deadline will NOT be included in the final report.)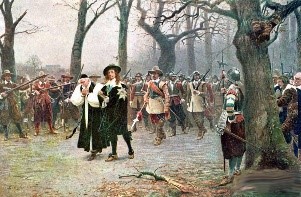 CHARLES STUART, KING AND MARTYR – Fr. Radzik will be offering a Rite I Holy Eucharist at 8:00 AM on Wednesday, January 30th in honor of Charles Stuart, King and Martyr. King Charles I was martyred in part for his defense of worship according to the Book of Common Prayer as well as the Apostolic Succession of the Church of England from which our Episcopal Church is descended. Fr. Radzik is a member of the Society of King Charles the Martyr which promotes his memory and continued commemoration in the Episcopal Church. Come, learn, and celebrate the memory of this important figure in our history. Refreshments will be served after the service.

VETERANS' MEET AND GREET LUNCH – The next veterans' lunch will be on Friday, January 25.  We have not asked the congregation for dessert donations for several months, because desserts were provided from other sources.  HOWEVER, THIS MONTH WE ARE ASKING FOR DONATIONS OF BROWNIES to feed 100 people.  Please bring your brownies to the kitchen by 10:15 on January 25. A sign-up sheet is posted on the office window. Thank you so much.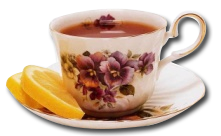 THE DEVONSHIRE TEA – The Tea will be held on Saturday, February 23, 2019 with ONE SEATING ONLY AT 12:00 PM.  Tickets are $27 each and must be purchased in advance.  With only 1 seating, tickets will sell out very quickly, so reserve your ticket early!  Please contact Rosalie Ferline at 216-401-0729 to purchase your tickets or for further information.
HAPPENING 2019 – March 15-17, 2019 at Bellwether Farm. Happening is a wonderful gathering of fun, fellowship, and sharing, offering a glimpse of God's love.  It is designed to deepen one's faith and provide an opportunity for youth in grades 9-12 to discover Christ within themselves, as well as learn what it means to be a Christian in today's world.  A flyer is posted on the bulletin board with more details.  Please talk with Fr. Dave if you are interested in attending.
OFFICE CLOSED – The church office will be closed on Monday, January 21 in observance of Martin Luther King, Jr. Day and Tuesday, January 22, as the parish administrator will be on vacation.
BEREA COMMUNITY MEAL – Wednesday, January 30, at 6:00 pm at St. Paul Lutheran Church, 276 E. Bagley Rd.
OUTREACH NEWS – Here is a great opportunity for all parishioners interested in really becoming a part of the very active role of outreach at St. Thomas.  The Outreach Committee is seeking new members, and we have revised the time schedule for our meetings on the second Wednesday of the month to 1:00 pm, with the hopes that more people can come at this hour.  Our next meeting is February 13 with dessert and coffee/tea.  For more information please contact Ruth Ihde.
UPCOMING MEETING AND EVENT DATES

(For more information, please call the church office 440-234-5241)

All meetings are held at St. Thomas unless noted otherwise

Group
Meeting Dates/Time
Next Meeting
RECTOR'S FORUM
Sunday mornings from 9:10 am until 9:50 am
February 3
DAUGHTERS OF THE KING
1st Sunday at 12:00 pm
February 10
PRAYER GROUP
Each Monday at 7:00 pm (No meetings on 12/25 & 1/1)
January 21
SOCRATES CAFÉ
2nd & 4th Tuesday at 7:00 pm
January 22
CHURCH-GROWTH
1st Tuesday at 7:00 pm
April 12
VESTRY
2nd Monday at 7:00 pm
February 11
STAR CONCERT & LUNCHEON
1st Wednesday at 12:15 pm (September – June)
February 6
OUTREACH
2nd Wednesday at 6:30 pm
February 13
BEREA COMMUNITY MEAL
Last Wednesday at St. Paul Lutheran, 276 E. Bagley Road
January 30
EVENING BIBLE STUDY
Each Wednesday at 8:00 pm at the home of Linda Kinsey
(Call the office for more information)
January 23
FOODBANK PRODUCE DISTRIBUTION
1st Thursday from 2 pm to 4 pm in parking lot (May-October)
May 2
CHOIR REHEARSAL
Each Thursday at 7:30 pm (September – May)
January 24
VETERAN'S MEET AND GREET
Last Friday at 11:00 am
January 25
FEAST DAY SERVICE
Time 6:00 pm (Dates vary) St. Mark, Evangelist
May 25