The Fifth Sunday in Lent
March 18, 2018
Welcome Visitors!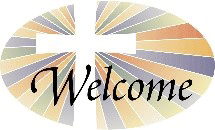 If you are new to St. Thomas, we want to extend a special welcome to you, and an invitation to stop at our Welcome Center table in the hallway after the service.  We want to greet you and share some special gifts with you.  We are glad to have you with us, and we trust you will return.  God bless!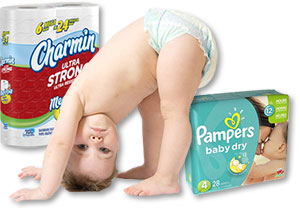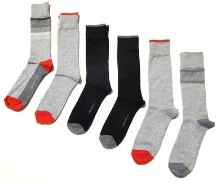 March Outreach
During the month of March, the Outreach Committee will be collecting toilet paper and diapers to donate to Church Street Ministries and socks for the Veterans.  Please place donations in the appropriate collection bins in the hallway.
PIZZA PARTY AND SUNDAY SCHOOL ROOM CLEANUP – On Sunday, March 18 at 12:00 pm please help us to reclaim our Sunday school room after several years of combined ministry use.  All church folks are invited to stay after church, enjoy some pizza and clean-up the room. In the meantime, all ministries who are currently using this space for storage, please consider your use of space.  If you have any questions, please see Kira Seaton.
LITURGICAL SIGN-UP SHEETS – Readers and cross bearers are needed for Stations of the Cross and readers, ushers and chalice bearers are needed for Holy Week and Easter. Please see the sign-up sheets posted on the office window and help wherever you are able!


VETERANS' MEET & GREET LUNCHEON – The March Veterans' Meet and Greet luncheon is on Friday, March 23 at 11:00 (note earlier date because of Good Friday on March 30).  We will be serving pizza, salad and dessert.  Could you please help us out by providing cookies?  There is a sign-up sheet on the office window.  If you have any questions, please see Ruth Ihde.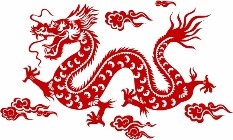 ECW LADIES LUNCHEON – The ECW invites all women of St. Thomas to a luncheon on Saturday, March 24, 2018, at 1:00 pm at Great Wall Chinese Buffet, 5088 Great Northern Blvd, Plaza South, North Olmsted. Lunch buffet is $7.35 per person. We have reserved a private dining room. For questions please call Ellen Herron at 440-238-2803. Reservation Deadline is March 21. A sign-up sheet is posted on the office window.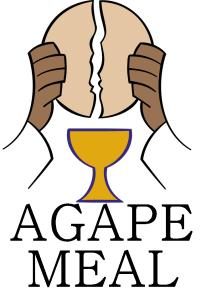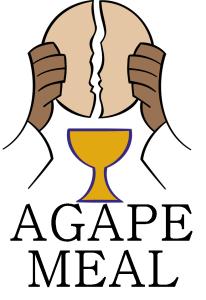 AGAPE MEAL –This year's Agape Meal is on Maundy Thursday, March 29, at 6:30 pm in Harkess Hall.  Donation envelopes for the meal and a sign-up sheet are on the office window.  You can put your donation in the offering plate on the weekend or drop it off to the Parish Administrator during the week. If you have any questions or would like to volunteer to help at the meal, please contact Anita Cooper or Etta Scheu.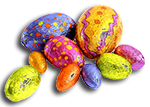 FIILLED EASTER EGGS NEEDED – We need filled Easter eggs for our annual egg hunt after the 10:30 am service on Easter Day.  If you can fill a dozen plastic eggs, it would be greatly appreciated! Please put your filled eggs in the marked tub in the hallway.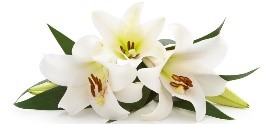 EASTER ALTAR FLOWERS – Orders are now being taken for the beautiful flowers that will enhance our worship during the Easter services.  Order forms are available on the literature table and the cost is still only $25.  All orders, with payment, must be received in the church office no later than Monday, March 26. Thank you.
CLAMBAKE COMMITTEE MEETING – There will be a meeting on Sunday, April 15, in the church, following the 10:30 am service, for those that signed up and for anyone else interested in helping to plan this year's clambake.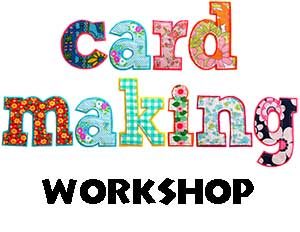 EASTER CARD WORKSHOP – Join us on Wednesday, March 21, at 10:00 a.m. for an Easter card workshop.  Bring scissors, Elmer's Glue and tweezers, if you have them.  We have paper, punches and patterns (neat alliterations, huh?) but you can stick to patterns or design your own. We have envelopes too.  Make them for family, friends or shock somebody and give one to a perfect stranger.  For further information call Bev Smith at 440-235-3585.
GOOD FRIDAY OFFERING – The history of the Good Friday Offering reaches back to 1922 when, in the aftermath of World War I, The Episcopal Church sought to create new relationships with and among the Christians of the Middle East. From these initial efforts which focused on a combination of relief work and the improvement of ecumenical and Anglican relations, the Good Friday Offering was created. See today's bulletin insert for additional information.
UPCOMING MEETING AND EVENT DATES

(For more information, please call the church office 440-234-5241)

All meetings are held at St. Thomas unless noted otherwise

Group
Meeting Dates/Time
Next Meeting
RECTOR'S FORUM
Sunday mornings from 9:10 am until 9:50 am
March 18
DAUGHTERS OF THE KING
1st Sunday at 12:00 pm
April 8
PRAYER GROUP
Each Monday at 7:00 pm (No meetings on 12/25 & 1/1)
March 19
SOCRATES CAFÉ
2nd & 4th Tuesday at 7:00 pm
March 27
CHURCH-GROWTH
1st Tuesday at 7:00 pm
April 3
VESTRY
2nd Monday at 7:00 pm
April 9
STAR CONCERT & LUNCHEON
1st Wednesday at 12:15 pm (September – June)
April 4
OUTREACH
2nd Wednesday at 6:30 pm
April 11
EVENING BIBLE STUDY
Each Wednesday at 8:00 pm at the home of Linda Kinsey
(Call the office for more information)
March 21
CHOIR REHEARSAL
Each Thursday at 7:30 pm (September – May)
March 22
VETERAN'S MEET AND GREET
Last Friday at 11:00 am
March 23
FEAST DAY SERVICE
Time 6:00 pm (Dates vary) St. Thomas, Apostle
April 25
HOLY WEEK AND EASTER
Maundy Thursday
Agape Dinner 6:30 pm – Service at 7:30 pm
March 29
Good Friday
Service at 7:30 pm
March 30
Easter Day
Sunrise Eucharist at 7:00 am
Holy Eucharist Rite II at 10:30 am
April 1