17th Sunday after Pentecost
September 16, 2018
Welcome Visitors!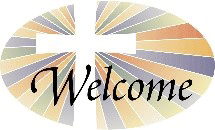 If you are new to St. Thomas, we want to extend a special welcome to you, and an invitation to stop at our Welcome Center table in the hallway after the service.  We want to greet you and share some special gifts with you.  We are glad to have you with us, and we trust you will return.  God bless!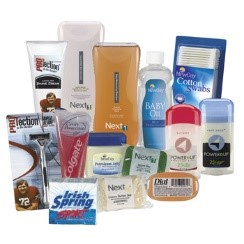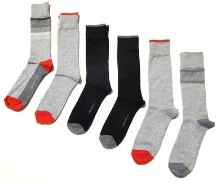 September Outreach
During the month of September, the Outreach Committee will be collecting personal hygiene products (razors, soap, deodorants, etc) to donate to Church Street Ministries and socks for the Veterans.  Please place donations in the appropriate collection bins in the hallway.
FOODBANK PRODUCE DISTRIBUTION – Thank you to all who volunteered in September. Our next distribution is on Thursday, October 4. The distribution will run through November on the first Thursday of each month from 2 pm until 4 pm in our parking lot. Volunteers are needed from about 1 pm until 5 pm. Volunteer sign-up sheets are posted on the office window. Please call Bev Smith (440) 243-3585 if you have any questions.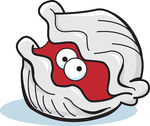 CLAMBAKE TICKETS – This is the final weekend to purchase tickets for our upcoming clambake on Saturday, September 22 at 7:00 pm. Ticket prices are: $25 full clambake, $15 no clams, $8 extra bag of clams. Please call the church office to purchase your tickets 440-234-5241 or John Staub 216-941-4140.

CLAMBAKE HELPERS – Please help make this year's clambake a success. Many helpers are needed with clean-up, serving and bakers to donate desserts. Sign-up sheets are posted on the office window. Please help wherever you are able. If you have any questions, contact John Staub at 216-914-4140.
LOTTS CREEK NEEDS OUR HELP – The Lotts Creek Community School in Kentucky is in dire need of our help. Due to the overwhelming costs incurred to fight the closing of the school, they are asking for help with operating expenses. An injunction was granted allowing the school to open for the 2018 – 2019 school year, but their battle is far from over. Donation envelopes are on the information table in the hallway. See the bulletin board outside the Sanctuary for photos from this year's mission trip. Talk to Bart Hancock and Alyse Hancock-Phillips for more information!

MISSION AND MEAL EVENT AT UMC – The St. Thomas ECW will once again be participating in the Mission and Meal Event at the Berea UMC on Saturday, November 17  from 12:00 pm until 8:00 pm. This event was a major fundraising endeavor for the ECW last year and takes the place of the cookie fundraiser previously held in December. We are in need of donations of crafts and bakery to sell at this year's event, volunteers to work in shifts selling items at our tables and help with set-up and clean-up. Please contact Etta Scheu at 216-433-0221 for additional information. Sign-up sheets are posted on the office window.

TRUNK OR TREAT – On Saturday, October 27, 6 – 8 pm the St. Thomas Church-Growth Committee along with the Berea UMC are holding a trunk or treat event at both churches. We are looking for volunteers from St. Thomas to decorate the trunk of their vehicle and pass out candy. You can also help by donating bags of candy to be passed out or help serve refreshments in Harkess hall.  Please bring us your empty, cleaned out milk jugs!! We are creating a lighted pumpkin path for trunk or treaters to follow between parking lots. See the sign-up sheet on the office window. Contact Anita Cooper at 330-635-3752 for more information.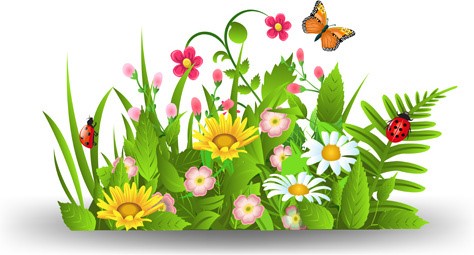 HELP NEEDED IN THE NATIVE PLANT GARDEN – Help is needed in preparing planting beds for seeding this fall and weeding different areas of the native plant garden. Any help is greatly appreciated to continue creating our garden. Please see Marcy Molmen to find out where you can be of assistance.
PET BLESSING SERVICE – Sunday, October 7, 2018, 2:00 pm, St. Thomas Episcopal Church "Barking" Lot. Bring your pet (or a photo) of your pet to our annual Blessing of the Animals and memorial service for pets gone before us. Reception after the service in Harkess Hall. See Rosalie Ferline or Dolly Doyle for more information.
SWEATSHIRT FUNDRAISER – This fundraiser will be ongoing, please see the flyers posted around the church for additional details and how to order or speak with George Baxter and Susan Love.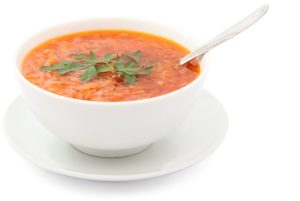 LOS AMIGOS EPISCOPALES SOUP SUPPER – We are preparing for our seventh annual soup supper which will be on October 20 from 5 – 7 pm at St. Hubert's,8870 Baldwin Rd, Kirtland Hills. Ruth Ihde will have tickets available after church. ($12 adults, $6 children, or $30 per family.
UPCOMING MEETING AND EVENT DATES

(For more information, please call the church office 440-234-5241)

All meetings are held at St. Thomas unless noted otherwise

Group
Meeting Dates/Time
Next Meeting
RECTOR'S FORUM
Sunday mornings from 9:10 am until 9:50 am
September 23
DAUGHTERS OF THE KING
1st Sunday at 12:00 pm
October 6
PRAYER GROUP
Each Monday at 7:00 pm (No meetings on 12/25 & 1/1)
September 17
SOCRATES CAFÉ
2nd & 4th Tuesday at 7:00 pm
September 25
CHURCH-GROWTH
1st Tuesday at 7:00 pm
October 2
VESTRY
2nd Monday at 7:00 pm
October 8
STAR CONCERT & LUNCHEON
1st Wednesday at 12:15 pm (September – June)
October 3
OUTREACH
2nd Wednesday at 6:30 pm
October 10
BEREA COMMUNITY MEAL
Last Wednesday at St. Paul Lutheran, 276 E. Bagley Road
September 26
EVENING BIBLE STUDY
Each Wednesday at 8:00 pm at the home of Linda Kinsey
(Call the office for more information)
September 19
FOODBANK PRODUCE DISTRIBUTION
1st Thursday from 2 pm to 4 pm in parking lot (June-November)
October 4
CHOIR REHEARSAL
Each Thursday at 7:30 pm (September – May)
September 20
VETERAN'S MEET AND GREET
Last Friday at 11:00 amMay 25
September 28
FEAST DAY SERVICE
Time 6:00 pm (Dates vary) St. Mark, Evangelist
October 18